Week 2 Blog Update
Sunday, February 03, 2013
Did pretty bad on the exercise and stretching, only ended up doing it a few days, then kinda forgot the other days.
I didn't end up using the exercise ball though I did clean it up a little. It is now back outside, since my son wanted to play with it...
I did make the chart, the collage, and the letter though :)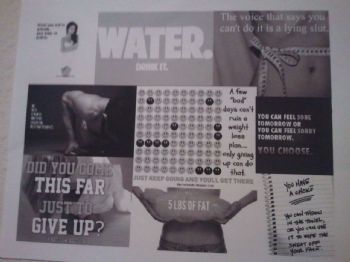 Goals for next week

repeat of exercise and stretching from last week.

each morning and night write down one thing I was happy about that day and one thing I think I did well, then put the paper in my jar and reread them at the end of the week.