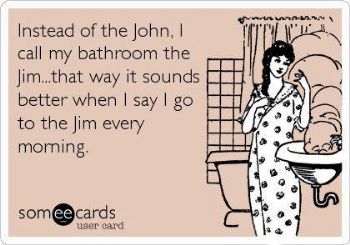 I will use this until it's off to the gym again.
Life is really very good right now.
There is no more cancer, or evidence of cancer in my body- as my blog said on Friday.
I have a few more hurdles to over come to get back to the real gym again.
But I have a great physical therapist who has set up a quite nice workout I can do through out the day, primarily to encourage a good blood flow throughout my body, some great stretching and some gradual work on strengthening my back and the muscles of my core again.
I am pretty tired most of the time right now, but it's the big exhale.
I can not thank all of you here on Sparks People who have supported me and cheered me on throughout this battle. It was a battle and it was exhausting, but now I can rest and heal for a bit.
I will never quite.
I am tracking, I haven't gained any weight, which after some of those steroid treatments is a bit of a miracle, but the tracking has helped keep in reeled in with what I have been eating.
I sleep great, and often, and I am have had some passive exercises to do and now moving into the more muscles challenging workouts again.
Life is definitely stupendously magnificent. And I am so incredibly thankful to God who gave me strength and courage. HE provided those unknown supports that kept me strong throughout the this who episode.
SO thank you Sparks Friends! YOU All ROCK !
and Praise God for the glorious victory!