Sunday, February 03, 2013
Let's start this out by saying I didn't feel like posting this today... I'm in a horrible mood which makes be believe my TOM is coming up

Also, I'm pissed about only losing 0.2 lbs. However, I do realize what I need to change this week/ for the coming month:
1. Calories will be lowered to 1600, I kept going back and forth on this but I've gotten to the point where I truly am satisfied at this range and usually the extra calories come from less healthy food such as sweets. Which are TOTALLY okay, but not everyday. My Saturday's will be my "reload" day- to start my metabolism back up. Maybe around 2,000 calories?
2. Exercise... I cannot eat 1800 calories a day and not work out and expect to see a nice number on the scale! I will do at least 20 minutes of the elliptical, 3 days a week in addition to weight training.
Anyway- here's the fun stuff:
POUNDS LOST: 7.4

INCHES LOST: 9

My goal next month is to lose 10lbs- however, if I do not make this goal it is okay as long as I lost something. I'm TRYING to be patient and positive... Also, I decided to post some progress pictures. The first one is from last year, March: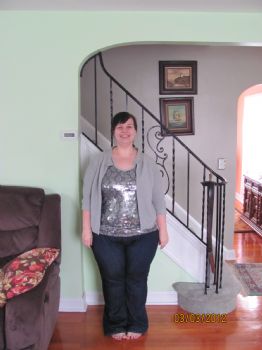 The second photo is from today (my hair is horrible and my forehead is huge- just worked out before):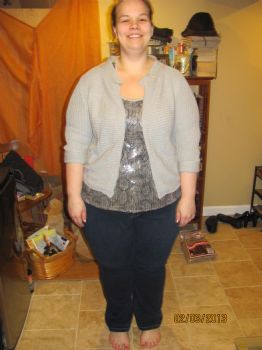 I'm not sure if I could see a difference.. I mean I think it's only about 10lbs between the pictures. Okay, now onto February!!!