This week I am thrilled to once again be working with the "Life Purpose Oracle Cards" by Doreen Virtue!
We begin this week with "Artist," which is a strong message from God and the angels that expressing your inner artist will greatly benefit you right now. The angels say, "Take time to engage in creative activities such as drawing, painting, writing, sewing, jewelry making or whatever catches your fancy. Don't worry if you don't think you're 'good' at what you're doing. The point is not to become a professional artisan overnight, or ever, but to allow your creative Spirit to explore and express itself." The angels continue, telling me that making time to express yourself creatively opens the channels for creative thinking and also gives voice to your Spirit, which allows you to better hear and receive both inner, intuitive guidance from your Higher Self and Divine guidance from your guides and guardian angels.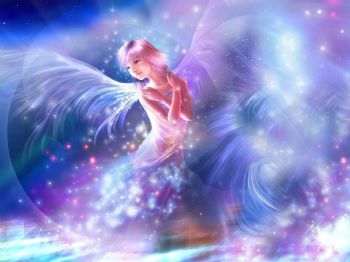 The middle of the week brings us "Light and Love," which is an affirmation that we are all lightworkers, powerful spiritual beings who are here to spread love and light to all of those around us. The angels say, "As a human, it is easy to fall prey to the idea that you are too small to create real change, to believe that the prayers of one person won't really do anything. Please don't fall prey to this trap! This is the ego trying to trick you into believing that you are less than you really are! Always remember that you are a Divine child of God and that when you offer up a heartfelt prayer, all of Heaven is mobilized to assist you! You are powerful beyond measure!" The angels continue, telling me that it is especially important right now to focus on spreading light through prayer, visualization, positive affirmations and random acts of kindness. They say, "The more frequently you ask for help, the more help you will receive!"
This message of asking for Divine assistance continues into the end of the week as we receive the message, "Talk to Your Angels." This is a clear message that it is high time we begin a daily practice of talking to God and the angels about our concerns, worries, hopes, dreams, desires and life in general. The angels say, "It is our deepest desire to be of service to you. We want to help you with your career and finances, with your relationships, with your children, with your medical situation, and with any care, concern, worry or need you may have. But we cannot help you if you don't ask us! Please, open up and talk to us. We are always there for you, no matter what."