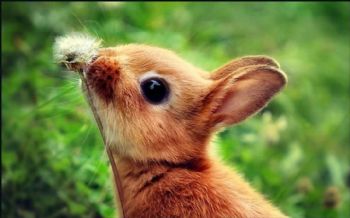 We begin this week with Rabbit, who warns that we may have been spending a lot of time worrying about current or future life situatins. She says to me, "Stop telling everyone how broke you are! Stop complaining about all your bills! Stop sharing your relationship troubles with anyone who will listen to you! Just stop!" She continues, telling me that when we gossip, complain, and constantly voice all of the negative things that may be going on in our lives we are telling the Universe, "Send me more of that!" After all, if we are going to spend all of our time and energy on negativity, we must want more things in our life to complain and worry about! Rabbit says, "Instead of complaining, gossiping and worrying, make a commitment to focus on what is going RIGHT in your life! Spend some time each day thinking about what is working well, what you have to look forward to, what is improving. When you shift your focus from fearful, negative thinking to positive, uplifting thinking, your entire energy field changes and you will begin attracting POSITIVE experiences into your life." She also tells me that grounding, getting out in nature, spending time in meditation, beginning a gratitude journal or practicing positive affirmations are all powerful tools in changing your energy from negative to positive.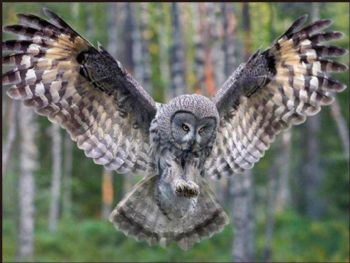 As we enter the middle of the week, we are joined by contrary Owl, who says, "Telling little white lies again? Deceiving yourself about something? Now is the time to start being honest!" He continues, telling me that lying to others to save yourself or to spare their feelings doesn't do anyone any good in the long run. He says, "Worse still is when you choose to lie to yourself. Are you in a dead-end job, a disfunctional relationship or a one-way friendship? Are you telling yourself that you're just fine while your finances go to ruin due to your overspending or your healt suffers because you're not taking good care of yourself? Look for the deception in your life and take steps to remedy it. Be as honest as you can with others - and with yourself."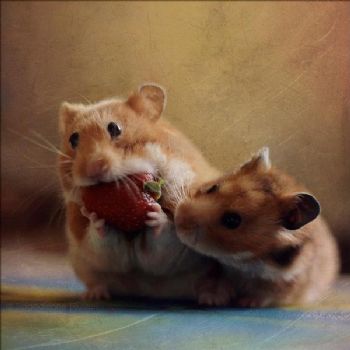 This message of needing to look more closely at your life continues into the end of the week as we are joined by Mouse. Mouse says, "When life is out of balance, we tend to begin living in extremes. We spend too much, or not at all. We eat too much, or not at all. We're never home, or we never leave. We live in clutter and chaos, or we clean obsessively. Now is the time to look for the extremes in your life, the places where you may be out of balance. Find the places where your fear-based thinking has gotten you tripped up and has turned destructive and take steps to right the situation. If necessary, seek out the help of a qualified professional or trusted friend. Seek to bring balance to your life so that you don't have to live in the extremes."