Sunday, February 03, 2013
I was thinking about how the magnificent Tom Hanks lost his weight so successfully for the movie Castaway, and thinking it was perhaps partly because he was accountable to scores of people who were depending on him for their livlihood.
That led me to think maybe I could use the Spark Current-Status feed as a tool to keep myself on track. Thinking I might achieve success because I would never want to disappoint my Friends. Yes, I think that might help me.
**I think I think, but my husband says I only think I do.**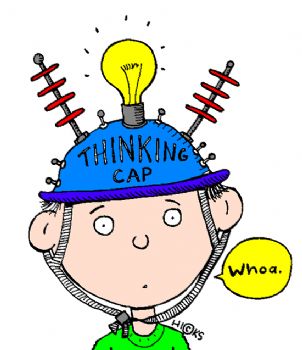 Image from Tips to Improve Critical Thinking