I started an experiment in December, to have a daily meditation session. Usually in the evening, sometimes both in the morning and in the evening.
I see this is an often overlooked part of healthy living: recovery. After overhauling my nutrition and exercise habits, it was a straightforward decision to start experimenting with recovery, by which I mean sleeping, resting, meditation, having massage, relaxation and similar activities.
After successfully passing the 30-days, I liked it a lot, and decided to continue for 90 days, and see.
Funny, before, it looked so much effort - another 15 min to squeeze into my day.
Now, I notice it is less and less effort to do it, and it's slowly becoming part of my usual daily activity. I'm starting to doubt I could do without.
In my previous post, I shared some "inbetween" learning. Now here are some post 30-day trial learning:
1. It was good that I set a shorter time (15 min) vs the optimal time for meditation (I would have gone for 30 min as optimal). This lowered my resistance to "I do it anyway" level, and helped me on those days when I was tired, or busy.
2. I re-live these feelings in many of my 30-day trials.
- The first couple of days are easy and full of excitement.
-Then it becomes difficult, and seems to be a lot of effort to keep on going.
- Then after 10-15 days, it starts to get into more comfortable.
- After around 30 days, I arrive to a "neutral zone". If I want, I can keep on doing it, or abandon it, if the outcome is not so interesting.
3. I see more and more the positive things even in otherwise "not so nice" events. I feel grounded.
4. Now, an occasional miss of meditation for a day has little effect on my overall motivation to do it. In fact, I'm looking forward to it much more then not.
5. My girlfriend became interested, and started to join me after some time.
Now, we often do it together.
It's in a way both "me" time and "us" time.
I never planned for this before, and this a real surprise benefit.
Here's a shot of our our Sunday hike: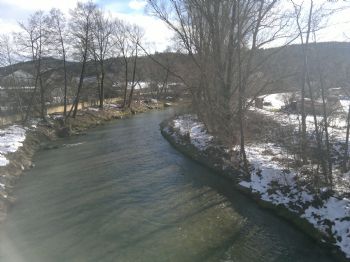 I received so good tips on my previous post, thank you a lot!
I would be happy again for any tips, ideas, experiences on meditation (even if it's a repetition - then probably it's even more interesting).
- How you do it?
- How often, and for how long?
- What benefits did you notice?