Sunday, February 03, 2013
Hello lovelies!
I haven't posted here in a while...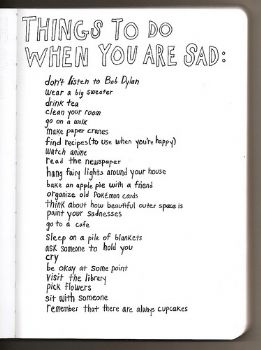 I feel so sad I've stopped exercising altogether. Right now i feel depressed and sick to my stomach (nausea). I should be happy and excited, as i just met someone and i'm in love but... something is definitely wrong, except i don't know yet what it is. I can' t sleep at night, then sleep all day and feel like throwing up all the time. Sleeping problems are typical signs of depression in me, i am well aware of that.
But why depressed? why now? it doesn't make sense! my boyfriend is loving and caring but i'm not sure e gets what is happening to me right now. I don't understand it myself.
We're Sunday today, i'm seeing my therapist this Thursday... can't wait!