Eat to Live-Feeding Frenzie
Sunday, February 03, 2013
I grew up in a large family. As second on six, I was keenly aware of the fact that there were not seconds for slow eaters. My mom has always been a pretty good cook, and I love to eat! Can you see the problem?
I learned as a child the "importance" of eating fast, and it has taken me discipline not to yield to that "feeding frenzie" mentality. On one or two occaisions when eating with friends, I found myself finishing first, and looking at all the leftovers.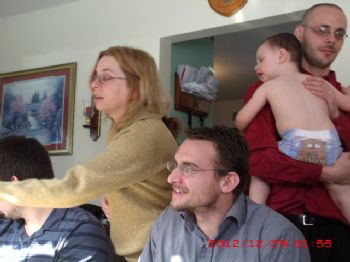 It takes discipline to slowly chew and enjoy my food. The real trick for me comes when I'm really enjoying good conversation. Balancing conversation and slow eating is an art for me. I get better almost every time. Eating slowly is part of eating to live instead of living to eat.