Sunday, February 03, 2013
Well, it's here, February....I have less than 77 days until Dirty Girl..My step daughter has agreed to do it with me..I told her, I will hold her back...but come Heck or high water I will complete it. I got my new shoes. I have started (just one day) that Body by Vi...Only because my momma purchased it for me..I will see what happens. I am down 5 lbs for the month. AND...I may have found help for my back issues. I am NOT a fan of Chiropractors..but, I have to admit, although sore, he has loosened up the back, after just one time. So....there's hope. He also says the back issues I am having may be contributing to the shin splints ( or what I think are shin splints) ..so..
February goals..........
****lose 10 lbs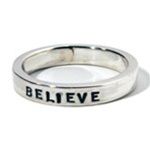 reward
****walk everyday for at least 20 mins
****eat healthier
****get my UC under control...again

The good news is, my hubby is finally onboard with me!!! Makes life so much easier