Saturday, February 02, 2013
So I had a early meeting at work today and as usual they were nice enough to provide some breakfast. Now I've always enjoyed a muffin or pastry anytime of the day or night but this year I'm not doing it. I am not going to give in. I passed on the muffins and other sweet breads. I passed on the extra calories. I passed on the guilt trip I would of had. I passed on the sugar high then the sugar crash. I passed on all this.....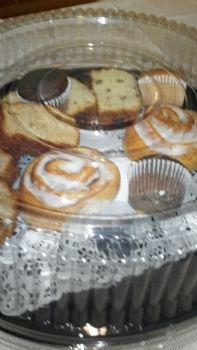 And opted for strawberries, banana, blueberries, and pineapple. Having the fruit there made my decision a lot easier but it still felt good to pass on what my old choices would of been.