Saturday, February 02, 2013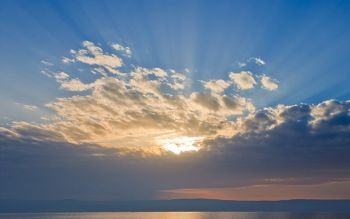 I'm making good progress.. feeling better and I'm finding I can sit up longer and I'm able to take more (easy) walks around some rooms in my home. I'm doing my physical therapy exercises and that's going well. God is good all the time and I know He's restoring me. This afternoon I'm resting again.
I've been spending undistracted time with the Lord today; just soaking up His presence and enjoying reading His Word. There is such power in the Word of God. I read and meditate and speak aloud the Scriptures, and with every verse I can feel a sense of healing and relief go through me like liquid warmth. Every day, the pain and inflammation in my back is disappearing and I am well on my way to being whole again in my body. And it's all because of Jesus.
Spending time with the Lord....talking with Him and being with Him... is like being wrapped in a warm blanket of love and peace. Difficult things can come to anyone in life but I know when they come my way, the Lord will take care of it. I rest in that. I know He loves me.
I've been listening to and watching some favorite worship videos online. Worshipping God always makes me feel better! I've posted a lot of worship songs in my blogs before: here's some more to share:
Love Comes Down by Kerrie Roberts
www.youtube.com/watch?v=
yGk3JHiflWA&feature=related
At the Cross (I know You love me) by Hillsong
www.youtube.com/watch?v=
U-CoZPxEr38
I'll Run to You by Twila Paris
www.youtube.com/watch?v=
pQEoC7sgT-Q
Anthem of Praise by Richard Smallwood (I've posted this before but it's a favorite!)
www.youtube.com/watch?v=
2phNjrdWE28
Hope you enjoy this with me. Have a wonderful weekend!
Blessings