Not liking the scale
Saturday, February 02, 2013
I bought a new scale a couple weeks ago and gained about 5 kg's immediately. That was ok. I was expected it and was prepared for it. My old scale was so inconsistent, I could change my weight by 5 kg's in two minutes, so I bought a digital scale because I knew it would be more consistent.
Unfortunately it has been too consistent now. Despite working hard for the last week, I haven't lost an ounce. Errrrrgh!
So first I felt like this: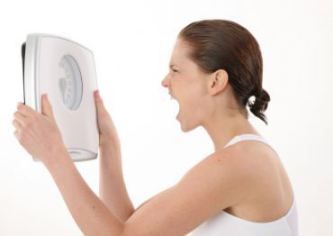 and then I felt like this:
But I kept my scale and will just try to work harder next week. However I will try also to take my scale's output with a grain of salt. I know I am working hard and I can feel myself getting stronger and feeling better. I think my clothes even fit better. I still want that number to come down though!