I love silly holidays. Behold the lowly, and homely, ground hog, who get's it's own Day each year.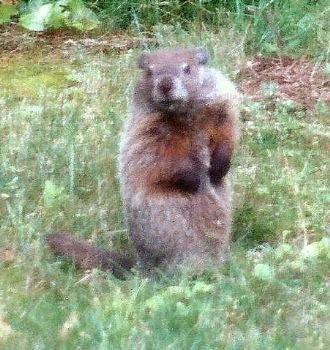 Think about God creating the ground hog. We might think, "Gee that little critter needs to go on a diet, do some ST, decrease fat percentage, and increase muscle . . . and along with dropping a few pounds, definitely get a makeover!"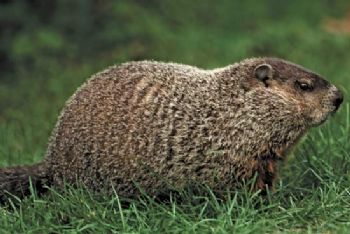 Nope; no no NO ; God looks at the humble ground hog and DELIGHTS in His creation. The ground hog is just exactly as God intended him to be. Which means he is perfect.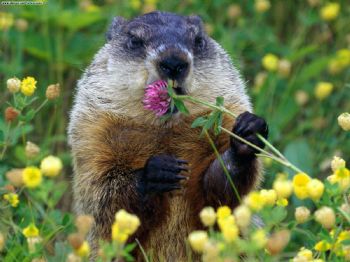 I need to see, and rejoice in, the ground hog in me. No, God didn't make me to be 260lbs; I did that to myself. God says you take on the appearance of the idols you worship; if gluttony or excess food is your sin / idol, you start to look like it. But the frame of my personhood, emotionally, spiritually, and yes even physically, God created that. I am unique, and even if I'm eccentric looking or acting, like the ground hog!, that is still exactly as God intended me to be. Which means I am perfect (before choosing sin), and God takes delight in me.
We need to learn to see ourselves through God's eyes.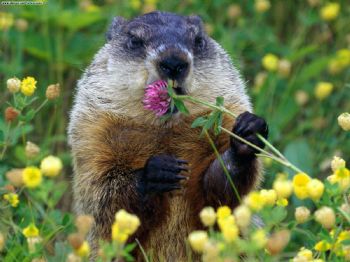 We need to see ourselves as His Masterpiece. Literally.
"For we are God's masterpiece. He has created us anew in Christ Jesus, so we can do the good things He planned for us long ago." — Ephesians 2:10, NLT
Are you seeing it yet?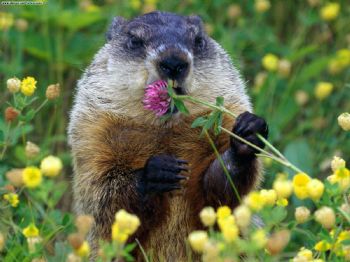 When you look at "the ground hog in you", do you see a Masterpiece, something God takes delight in, someone that is exactly as God intended His creation to be?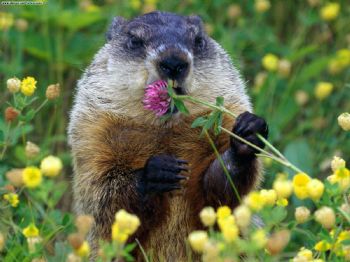 Or do you list all the ways in which you are a "project" that needs to be "worked on" and improved? Flaws to be overcome, camoed, or covered up?
Behold the lowly ground hog. Perhaps it's time you wished yourSELF a Happy Ground Hog day, and celebrate YOU.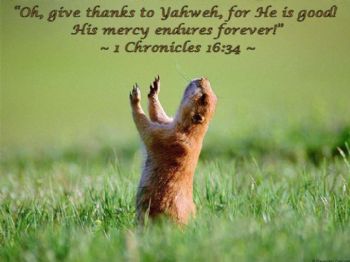 (Cousin, the prairie dog, stands up and looks around just like a ground hog.)