Friday, February 01, 2013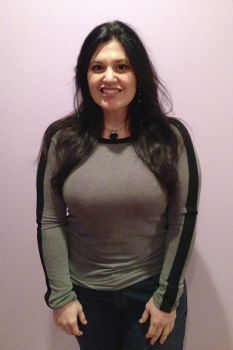 February Goals
Back to Basics!
I am going to be gone for much of February so I think that it will be especially important to stick to what I know will work. Below are reminders to myself:
1. Log into spark every day (when out of the country on vacation, journal about Spark if unable to log in)
2. Log calories... especially on vacation - stop pretending not knowing exactly what it is or how to log it is an excuse for not logging.
3. Exercise every day - start changing it up a bit...same thing every day doesn't get it done
4. Get some sleep - you know that stress and lack of sleep = lack of progress
5. Set realistic expectations...just because you don't lose 2 lbs a week doesn't mean you aren't making progress. Honestly- forward is forward. Find some grace for yourself
6. Look in the mirror and find something you like. Seriously - the image in your head is not accurate. For those of you who don't know - I really struggle with the girl in the mirror - I am actually pretty good friends with the girl in pictures. But then my little inner fat girl starts thinking things like "I don't really look like that. People will think I photoshopped that...etc). I digress, but honestly I have to learn to like what I see in the mirror - even as not perfect as I am.
7. Reward yourself...often
8. Live in the now. You can't get to the past, and the future will take care of itself.
So there it is. My "simple" plans for the month.
Hope everyone had a great first day of February!
Hollynn aka SpunkyDucky