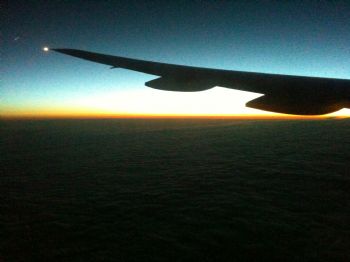 ... seeing this view from 37,000 feet tomorrow morning. I took that photo about a year and a half ago on my last trip to London. That's what one does when one cannot sleep sitting up in a tiny United Airlines seat. One watches the sun come up over the Atlantic Ocean.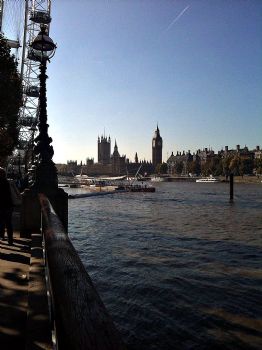 I love London. It's my favorite city in the world. My last visit there in late September 2011 was my 10th visit. I think. I've lost track.

It all started in the summer of 1979 when I did a 6-week Study Abroad program in London. I lived in a dorm room at the University of London. My new friends and I walked all over the city. We did our necessary studying, but we also did the mandatory drinking in pubs, matinee theatre-going, sightseeing, and just generally having a good time.
I ate "real" fish and chips for the first time in 1979. However, not nearly in so nice a manner as this photo from 2011! Usually when I eat fish and chips, it's packaged in paper and bought at a take-away, and then consumed while sitting outside.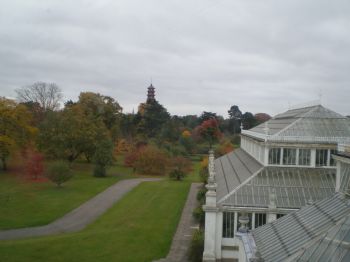 If I were in London now, I'd hop on the Tube and head west to Kew Gardens. The last time I was there, the trees were all in their autumn colors (or should that be "colours"?). I vowed that I would come back to Kew Gardens every time I was in London because there is just so much to see.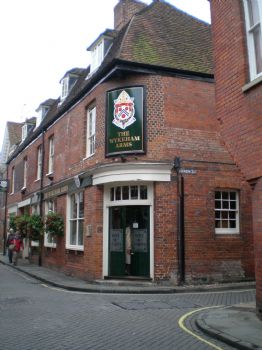 If I were in London now, I'd buy a ticket on a train headed south and go to Winchester again. I met up with a UK friend there on my last trip and she gave me a quick tour. We went to this pub for a pint and a meal.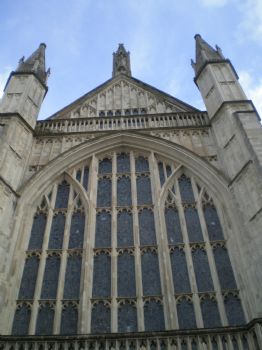 We also went to Winchester Cathedral, where I threatened to break out in song.
youtu.be/gxLAzuGtPpI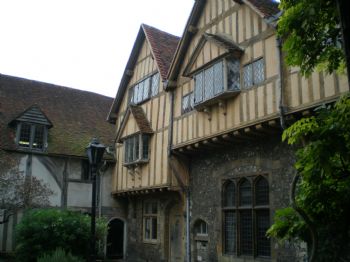 I'd just soak in all the history, take in a play or two, visit the British Museum again, nibble my way through Borough Market, go antique shopping, and just wander around, sitting on park benches and people-watching.
Yes, I'm getting itchy feet. I'm ready to travel again.