Friday, February 01, 2013
It was such a pleasure meeting Astronaut Jerry Ross at the Intrepid last night. A real gentleman. & very interesting, of course. He was kind enough to pose with several of us.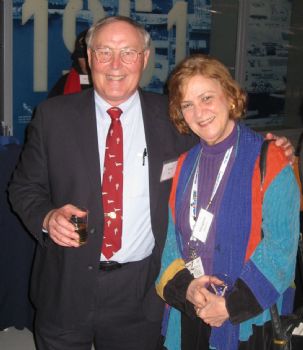 He was the first to have 7 space flights. As the program continues, there will be more. & 2 will spend a year on the space station - a Russian & American. This will test how long term weightlessness will affect our bodies. VERY important medical research. The effects are llinked to many diseases. As we find out how to deal with living in space, it will have HUGH medical benefits for the rest of us on earth.