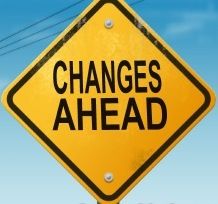 Who knew losing weight was only one part of the journey? You will experience many positive changes, physically, mentally and emotionally.
When I started on Spark in July 2012, I had never really tried to lose weight before. I didn't know if I could do it. I didn't know how to get healthy again. The task was daunting. The pounds too many. I found myself saying things like, 'IF I lose some weight…'
A couple months later, and 5 or 10 pounds down, I was starting to figure out how to track nutrition. I was exercising on a more regular basis. Even though I wasn't willing to acknowledge that I already WAS losing weight, I had some hope, and the start of a plan. I started saying, 'WHEN I lose weight…'
By the end of 2012, I had lost 29 pounds. I was tracking every bite, exercising almost daily, drinking water and tweaking things like carbs vs. protein. I was finally willing to admit that I was succeeding in my efforts to become healthier and lose weight. I did not have a personal trainer, gym membership, or 'diet plan'. I was doing it simply by applying the knowledge I gained on Spark People and by using the free tools and support on the site. I began to say, 'AS I lose weight…'
Now, almost 7 months into the journey, I feel like I have turned an important corner. I have a healthy, livable plan that is working. I can actually see that reaching my goal weight is possible. I'm not there yet and won't be for quite a while, but, I can now say, 'AFTER I've lost the extra weight…'
Quitting is not an option! I will reach my goal. I know that I can do it. And so can you!