Thursday, January 31, 2013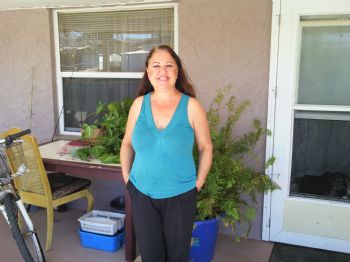 I'm doing so good. I have been alcohol-free - not a single drink - for over a week. I have to admit I'm proud of myself. I finally realized that I can't just have one or two and be a social drinker, so I decided to quit drinking alcohol completely. Fortunately I didn't have any withdrawal symptoms. I'm feeling very good. Tomorrow evening is my husband's and my "date night" so that will be a challenge to "not drink" but I made it through last Friday night so I'll be okay.
I'm drinking ice water with lemon and hot tea occasionally. I'm trying to just put alcohol out of my mind but that's difficult because my husband is an alcoholic and he has friends over who are also. There is always alcohol in the house which is tempting. It would help if I could just not buy it and not have it in the house. I'm not going to nag my husband to quit also however. That's got to be his choice. Maybe I'll influence him by example. He is severely underweight. Maybe he would eat more and gain weight if he quit drinking. I pray for him.
For now I'm taking it one day at a time. I'm not drinking TODAY. I'm getting healthier and losing weight. I'm feeling fine.
Happy Sparking !