Thursday, January 31, 2013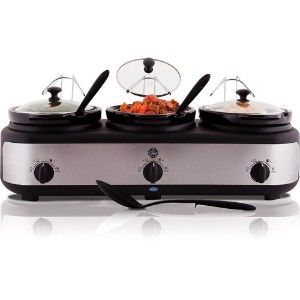 Found a cool crock pot for only $25 and $4 for the two year warranty. Looks awesome in my kitchen. It's has three crock pots in it with lid holders and spoons for each. The spoons were designed to be able to sit in the crock pot while the lid is close. I love that feature. Now to decided what to cook first. I have a pork tenderloin defrosting in the fridge right now. Going to try to find some recipe to go with it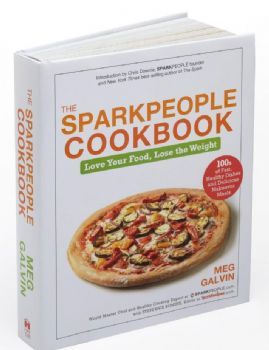 .
I'll have to make some slow cook salsa pulled chicken from the sparkpeople cook book again. That recipe rocks and there are so many more I want to make. This also means I can get most of my cooking done in one day now. That's going to be awesome and very convenient.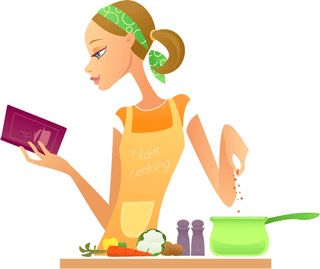 With having the three in one crock pot I have no excuse to not eat healthy. I can always cook 3 meals at once. Weekends should be the best time to get 3 meals cooking at once done. Plus, I'll always be able to make a pot the night before and place it into the crock pot, before leaving for school in the morning.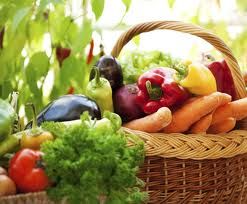 That also means it's time to go back to the store. Got to get items for the recipes I decide on. Produce aisle here I come.