Thursday, January 31, 2013
I have had a stellar week so far. Nutrition in line without being over board, water intake up, strength training alternating each day, cardio and most importantly no urge to binge. I'm back in control. I've been doing my physical therapy exercises at work and most recently added a fitness ball for wall squats. I try and get up every 30 to 45 minutes and do 25 wall squats and it has really been helping my back. Today I needed chocolate. Not even good chocolate. I needed these.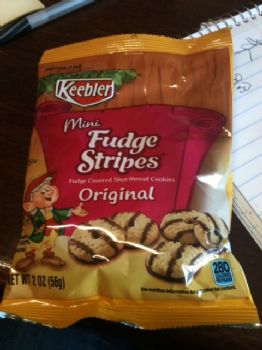 These little cookies hold next to no nutritional value but they are ridiculously tasty and our work vending machine has them for the low price of .50. I had room in my range to fit them in today, but I didn't want to totally blow it so I made a compromise. I can have five little cookies for every 25 wall sits. 125 wallsits later by appetite is satisfied and I can feel good about my decisions.