Celebrating A Non-Scale Victory Today :)

Thursday, January 31, 2013
Today, I reached a new milestone in my strength training. I have progressed to the point that I can now do Kettlebell swings with an 80 pounder :)
Here is a pic of my new Kettlebell compared to my original 20 pounder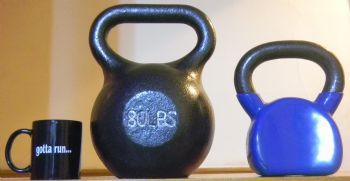 My new line up of heavier Kettlebells...my collection is growing.. :)
**80 lbs - 55lbs - 40 lbs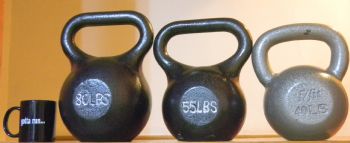 My other Kettlebells and weights
I felt so good I even pulled out the tri-bike and did some stationary bike work...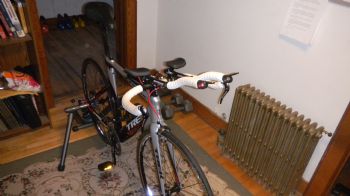 What better way to train for a triathlon than to watch the Ironman while riding :)
I feel a woo hoo coming on!!! :)
let's hear it! ...i'm listening....
Link To My Public Blog...
mailboxes2miles.blogspot
.com/