Wednesday, January 30, 2013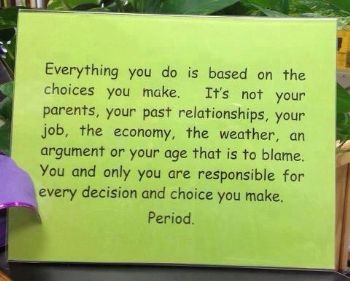 I made a poster once about me. I took a lot of old mags. and cut out everything I was attracted to that said something about me or what I liked, Glued them together in a collage. Some of it even told my future plans. It was amazing to see what I thought about my past, now, & future. I made it to be a 4hr. project so I wouldn't over think it.
When I have blown it in the past with sugar I eat meat for 3 days only then I am back in control. Skinny feels better than sweets taste is firmly planted in my mind. Find a substitute for those cravings and stick to it. I know that if I give into sweets again the same cycle will repeat. It is like being an alcoholic ...you can never have just one drink so don't look at it as being deprived, missing out, or being normal.