Wednesday, January 30, 2013
Okay, yesterday, I wrote a blog about The Power of a New Attitude! Well, today, my attitude was sassy with the new hairdo! Here's my picture: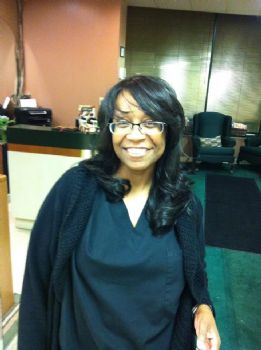 I was sassy with my short hair cuts, but now I'm sassy with longer hair! Okay, let's just say, I'm sassy all-around! I'm a sassy diva! LOL! I walked with my head up and my shoulders back, because of how good I felt today! My mom liked it and told me that I should make it my Facebook profile photo! I said no, because of the scrubs. However, I am actually thinking of getting some pictures taken. I want to get a few more pounds off before I do that though! All, I can say is that this just gives me more motivation to accomplish my goals this year! I love being SASSY!