GOOD RIDDANCE to January!!!
Wednesday, January 30, 2013
January was a terrible month for me! I'm grateful I made it out without gaining too much weight, but there were several days there where I was up about 10 lbs from where I was January 1st. Instead of getting the "holiday blues" like some people get, I most definitely got the "post-holiday blues." A lot of it probably has to do with the fact that I had so much going on in the Fall and over Christmas that I just finally crashed. And then I hit a pretty bad depression. There were many days where before I even got out of bed in the morning, I checked the clock to see how many hours I had to go before I could go back to bed again. I encountered the severe addiction to home-made chocolate/peanut butter fudge (my Dopamine Soup). I binged. I cried. I gained. I moped around. Ugh... it was fraught with drama!! Sorry to sound so spoiled and melodramatic!
Things are looking up for February. I finally got the job I wanted and start orientation Feb 4th! I passed a major entrance exam on Monday for my degree- that was the final step before I can finish up my clinical rotation and graduate. These two events alone have cleared up a majority of the anxiety and depression I was encountering.
Also- As of this morning, I'm pleased to announce the newest member of our family! Her name is Gracie and I rescued her from a neglectful, and possibly abusive, situation. She's the same age as my other dog and they kinda look alike too. They're best friends! I can't wait to take them hiking!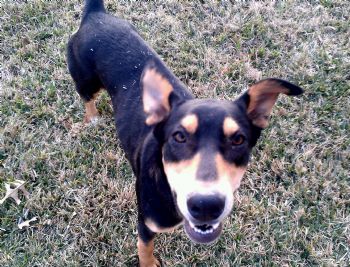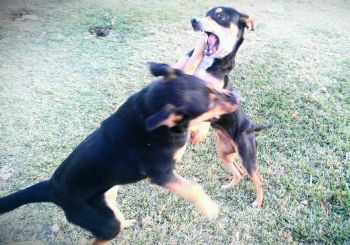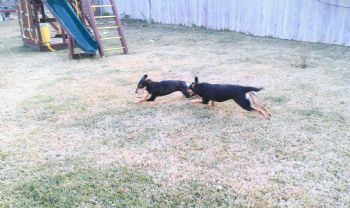 I went to several grocery stores yesterday and tracked down the new Ezekiel Flax bread. I love it! Also, I found this Russian style yogurt and I'm so in heaven with it- great texture and flavor, and only 100 calories and 14 grams of protein!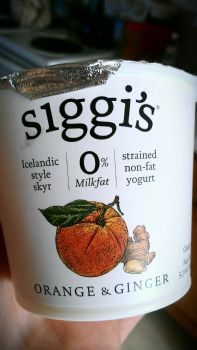 I have some upcoming events that are triggering anxiety-related binge urges for me. Tomorrow I have a newcomer's social at the church that I joined. It will involved wine (it's Episcopalian), and spaghetti. Also, socialization... which freaks me out. So I have been fighting off binge cravings. Also, on Saturday I have a kid's bday party to go to (Bday cake is my biggest temptation). And then Sat night I have a play I have to go to with my in-laws (they cause me anxiety). So keep me in your thoughts as I try to get my mo-jo back with the weight loss!
Thanks!