Today is Weigh-In for Week 4 "Future's So Bright" Team and I'm doing my insomniac thing with this week's temp flip from -30C to the +10C expected today. I left for work yesterday morning in a blizzard with school bus cancellations and icy roads and this morning the feet of snow that have been accumulating may be a closer resemblance to a puddle than an igloo by days ends. Ontario's weather is an adventure and how it ties in with my health journey is that I am very influenced by my environment. If it's overcast I get feeling lethargic and begin thinking on a temporary basis. If it get's too cold or hot quickly the swelling and general uncomfortable atmosphere for my body begins reigning and I again lose focus.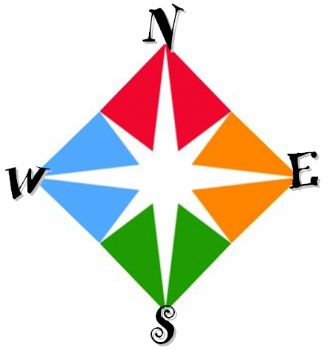 Losing focus on the Adventure called Life is not safe. I had got caught up in a storm in the latter part of last year. I had not figured out where I was going on that leg of my journey.
When I began at 220 I made the goal of 170. For my height, it was above my BMI, but, just slighty and after babies, it was going to be a miracle to get there. I made that goal and was content to sit there for the rest of my life. I had serious doubts that I would ever get there with the neuro problems keeping me in constant pain. Weather fluxes were insanely torturous and triggered weekly - biweekly migraines. During my Blue Phase I had chiropractic intervention that remedied a couple of neck and spine dislocations making pain maintenance bearable and eventually eliminated my pain.

I made it to

By then I figured out that water, portions and focusing on positivity through v/blogs were *MaGiCaL*, it was the "Adventure" of implementing them.
SO, I ventured on a new course, my Green Phase of

On my SparkPage at my weekly weigh-in I recorded the process.
When I got inside my Healthy Range I thought that I was beginning to get ridiculously greedy and I felt guilty for my accomplishments. I wanted to get to

Which for my figure is the middle of my BMI. I was on my way there, a week from reaching my Red Phase destination when I was hit by the sneakiest storm. I've had so many storms that I hung on through, convinced it was going to be the one that would send my 'over-board' and shatter my hopes and dreams, but, they were all pretty visible. Self-Worth, Inferiority, Loneliness, Fears of so many shapes and sizes and each one I was drawn closer to my Maker as I replaced lies with truth. Sometimes, it was a combination of storms, but, I was able to sort through and find my course.
The storm that spun me around and threw all my bearings off was the one that initated the Christmas Challenge and the Future Challenge to be followed. I had come to my third goal weight and confusion left me shipwrecked. I am an experienced sailor on this journey, how did that happen? How did I gain?

I was in shock that I made it through the storms I had and I had survivor's guilt.
I felt like I was leaving my friends behind and I had forgotten that I am not responsible for anyone's journey but my own. Then, I got an email from SparkPeople asking for permission to use my journey to Spark others and it reminded me that I am not everybody's captian, I am a beacon - A Spark.

is my landing port. I will see it by summer and I will do cartwheels in my cotton summer dress and hula hoop until my heart bursts when I reach that shore.
This is my journey and it's been An Adventure; may it be an inspiration to you to know that there are many that have sailed these stormy waters, survived, enjoyed and arrived at their destination.
God Bless.