Tuesday, January 29, 2013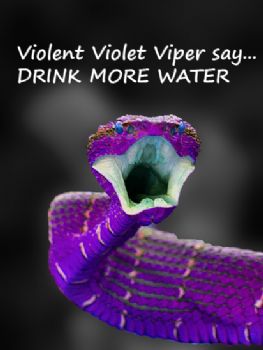 After confessing my glorious mis-reading of our BLC team name, I decided we needed a mascot. I have named him Vernon. Vernon the Violent Violet Viper.
Vernon yelled at me today to drink more water. I think tomorrow he might yell at me to eat breakfast :(
Vernon does not take "no" very well!