Monday, January 28, 2013
Levi has some nieces and nephews with whom I converse occasionally on Facebook, two nieces especially, in Pucallpa. It was harder to break up with Levi because I'd come to know and love so many family members, not the least these two. Well, yesterday i asked if they'd heard the news, and they hadn't. They were both saddened, and wondered why. I didn't go into detail. But I did tell them how much I loved them, and asked if I could still call them "sobrina" (niece) to which they each responded with a hearty yes, and affirmed that their families loved me, and I would always be welcome in Pucallpa. It was a comfort.
Leidi and me, 2011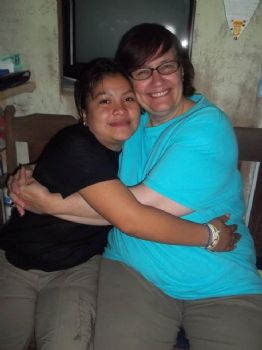 Tutty 2011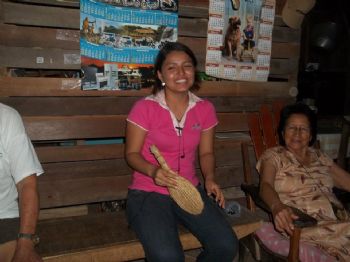 Leidi is Levi's sister Marita's daughter, and Tutty is his brother Victor's. They both told me, "What happens with Levi has nothing to do with us - we still love you!"