Yes, that's my answer! For the last week, I have been suffering from exercise Induced Non-Diabetic Hypoglycemia. If you are not familiar with this, you're not alone, because I had no idea what was going on either.
A few days ago while walking my 5 miles for the day, I started experiencing throbbing muscles in my legs. This was strange, almost like charlie horses. My legs are my most muscular part of my body, thanks to the stationary bike, and haven't ached in several months. Something was up. So the next day, I rested my body and they regained strength immediately.
A day later, I continued my 5 mile walk and started to feel tired and weak. I just put it off as having rested the day before, no big deal, I'll get back into the groove. Yesterday, I felt faint, like dizziness and almost felt like passing out. Now, I was concerned.
So, I spoke to my husband and father and then sat down to try and diagnose the possibilities. I told my father of my symptoms, dizziness, hurting muscles, fatigue, migraines and vision distortion. My father suggested I drank a cup full of orange juice. Immediately after doing so I felt better. I knew then something was going on with my body concerning the foods I have been eating and the exercising.
Exercise Induced Non-Diabetic Hypoglycemia occurs when there is not enough sugar in your blood. Sugar, also known as glucose, is digested and absorbed through the stomach, then into the bloodstream. A hormone produced by the pancreas called insulin then moves the glucose from your blood into your cells for energy. When your blood glucose becomes too low, your cells, including muscle tissue, do not have enough energy to function properly, let alone exercise!
The main cause (for me)....not eating enough carbohydrates! It is important to eat enough carbohydrates to sustain you through your workout. Even more important because I watch my sugar intake carefully! I made an appointment to visit my practitioner this week and will discuss some natural remedies and adjustments to my routine for this. I will also ask her this: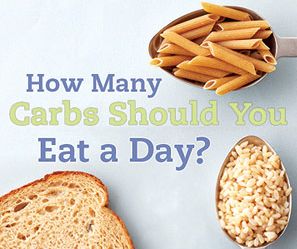 My daughter made a statement to me "Maybe your too healthy, mom!" This made me giggle but then I started thinking....maybe so. My husband's suggestion was that I exercised too much due to walking because I used to do cardio and just get it over with...these were clues that assisted me in finding the issue. I was now putting in more hours for my low intensity workouts. More hours equals more energy used.
So, the next couple of days, I am going to print out my nutrition tracker and make some adjustments to my eating and exercising. I am not on a any diet, just to be clear. I consume close to 2000 calories a day, so I am eating very well! This is healthy eating and I may need to add more foods with iron as well as adding more carbs. I am not on low carb but I must admit that when we have a side of rice, bread, potatoes, I tend to skip just because I don't like the way it makes me feel.
Lesson learned:
It's not the quantity of what we eat but the quality of what we eat!
So, in our quest to become healthy, we need to listen to our bodies and any changes or signs of changes need to be taken seriously.