Monday, January 28, 2013
Yesterday was a crazy one for me.The whole weekend actually. Working for a living really puts me on a time restraint for party planning! Had my youngest childs 3rd birthday party. It was so much fun I thought I would share a little :) I wish I would have taken more pictures.
Monster Truck Theme party.
Here is Lucas. 3Yrs. Getting ready for his guests.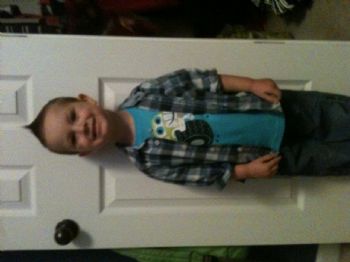 My own race track in the living room! There were ramps my husband threw together also but I did not get a picture.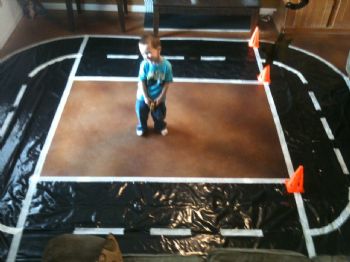 A little nitrous- just in case! lol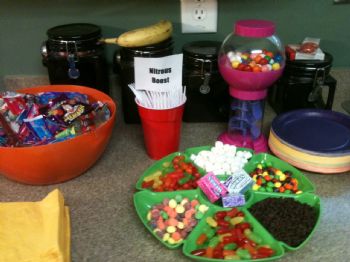 Monster Trucks for party gifts.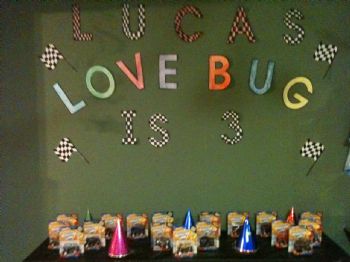 Cant have a party without cake! Mommy pulled this one off ok considering she couldnt find her decorating tips! Thank goodness mud could be involved :)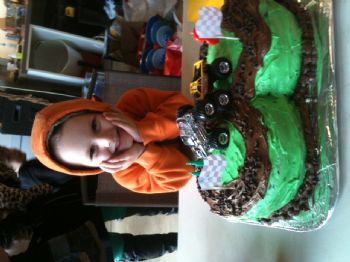 Its official! Lucas is 3 :) Happy Birthday sweet boy.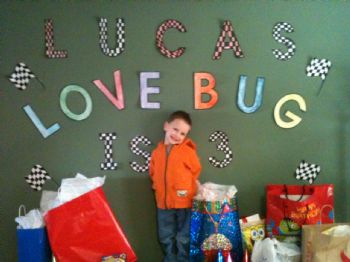 Everything went so well! It was a beautiful day so the flowing of 45 people in and out of the house worked well.
Only 2 months until the next childs birthday! This one will be at the skating rink. Lucky me ;)