Okay - time for a food blog. One of my weekly goals is to try a new recipe so tonight's recipe is a variation of one I found in this: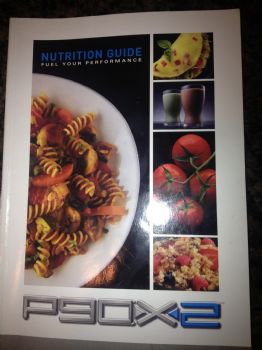 I made a breakfast for in the morning: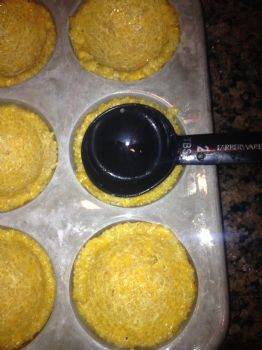 The recipe called for rice but I used Quinoa that I made in vegetable broth. 1 egg, about 1/3 shredded cheese and 1 cup cooked Quinoa with some salt, pepper, and chili powder.
First spray your muffin tin and then divide evenly into 6 muffins. I ended up with 7 but that might be because of the size of the pan. I have a 2 Tablespoon size measuring spoon and that was the perfect size to use to press the "crust" down and up the sides of the pan.
Cook on 400 degrees for between 6-8 minutes.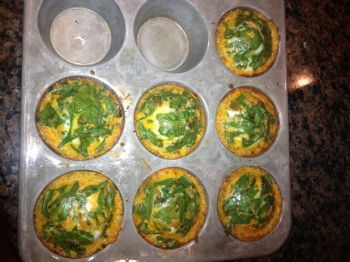 While the crust is baking mix 2 eggs, 2 T milk and here is where I altered since I was making a vegetarian option. I added 2 T salsa, about 1 T freeze dried chives, salt, pepper, and 1 cup chopped spinach.
Put it back in the oven for between 16-18 minutes. The picture I shared was when it first came out of the oven.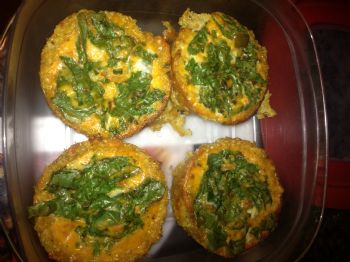 You get 2 per serving so I packed two servings in one tupperware for my husband and I to have in the morning, and a separate one for my daughter. She and I split the extra one I had made to try it. In the morning I plan on warming them up, topping with salsa and splitting a fresh grapefruit between the three of us for a nice breakfast.
Quinoa is better to me than rice and increases the protein in the recipe.
Here's a picture my daughter shared with me from Pinterest today. She says it's going to be my birthday cake in August: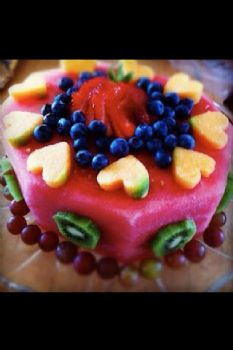 Looks great to me!
My new toy to play around with this week to learn how to use it - a digital kitchen scale.
On Feb 1st I will start my 3 year, 6 month on SparkPeople. Through that time I've bought a new house with my husband, lost two family members ((BIL and MIL0 to cancer and a heart attack. My husband had cancer. My son and I both had shoulder surgery. I changed jobs and then started a new company with my BFF. Took in 2 other teenagers who needed a home, etc. etc. All that to say is that life is never perfect. If you've figured out a way to make life perfect then post in the comments and let me know what your secret is so I can use it!
What I'm continuing to find out is that I have to work out, eat right, rinse, repeat over and over again. I've kept 80 lbs off but I'm not at my goal weight. My plan at this point is to do a 60 day 10 minute a day challenge group (besides my regular workouts) to help some friends, keep teaching my once a week bootcamp, teach a once a week Women Living Healthy care group, and then on April 1st to complete a 21 day Ultimate Reset. All this working to be at my goal weight when my youngest graduates from high school.
Have you tried a new recipe lately that you liked?