Sunday, January 27, 2013
I am a great believer that everything in this world is connected and happens for a reason. I think sometimes it may be years in the future (or maybe even never) before we know the "whys" about some things. But I believe that, somehow, each action we take in life contributes to a very large, broad community set of lifetimes ... and there is a ripple effect, reaching out and touching many.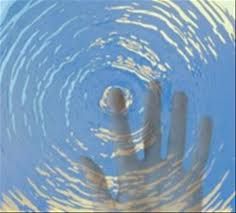 And, believing that, it's pretty easy to have faith, forgive, move on, and try again when things don't go exactly as you expect.
There is one thing that (even though I have forgiven) I still have not moved on from. An old friend from high school days - my best and closest friend until the year I turned 40 - just dropped out of my life. No explanations that make sense; no discussions; not even a period of time where we kept in touch less and less. Just one day when we weren't friends any more. And then a lot of unreturned calls and emails.
Ten years later and I still don't understand why it happened. But I'm ready to let it go. I'm ready to approach new friends without being wary or holding back. I'm ready to believe that sometimes it doesn't have to be somebody's fault and sometimes there doesn't have to be a reasonable explanation.