Sunday, January 27, 2013
This week I am thrilled to once again be working with Sonia Choquette's "The Answer is Simple Oracle Cards!"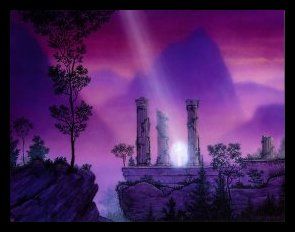 We begin the week with, "The answer is simple ... decorate!" This is a clear message that now is an excellent time to declutter and detoxify your home and work environments. When you are bogged down with excess clutter or a dreary, depressing environment, it blocks messages from Spirit by dragging your energy vibration down. This week, make an effort to clean out any items in your environment that do not serve you in some way or that do not bring you joy when you look at them. Bring in live plants or colorful paintings. Add pictures of nature to bring their cleansing, uplifting vibrations into your space. Get rid of anything that does not contribute to your new, joyful atmosphere. Don't be afraid to express your creativity and individuality. Make this a time of celebrating your Spirit!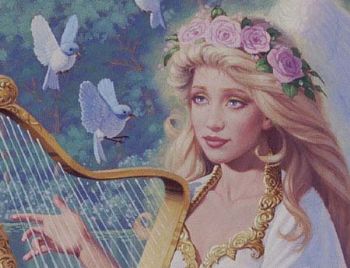 The middle of the week brings us the message, "Just sing!" Just as clearing and decluttering your environment helps to clear and raise your energy vibration, so does expressing yourself through song. It doesn't matter what kind of music you like or if you are on key or not. Singing opens your heart chakra and raises your spiritual vibration. It clears away heavy, dense energy and allows you to heal old wounds and experience real joy. So, sing in the shower. Sing in the car. Sing while you declutter your house or office. Turn up the music and sing along at the top of your lungs. Feel the joy of your spirit as you let go and allow your heart to heal.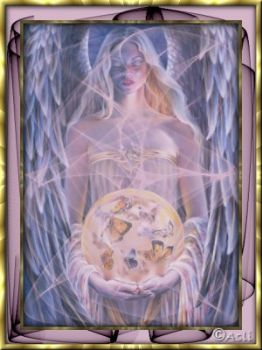 We end the week with "See the Light." This card is a gentle reminder to see your world in terms of what is right, not what is wrong. Pessimism is the hallmark of the ego. Your ego exists in a world run by fear, and reacts accordingly. It is critical and judgmental. It sees only perils and pitfalls, shortcomings and failures. Instead of focusing on what's wrong in your life, make a point of spending some time each day asking yourself, "What is right in my world? What is working? What is improving? What is getting better?" This derails your fearful, ego-based thinking and allows you to see your world through the eyes of your Spirit. Ask your guides and angels to be with you through this process and to help lift your thoughts and energy as your refocus your thinking.