Sunday, January 27, 2013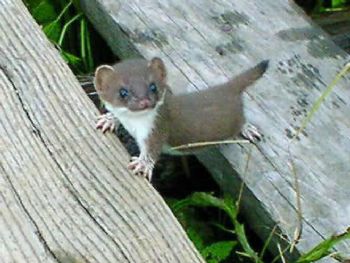 We begin this week with Weasel, who asks us to look for the deeper meaning behind everything. He says, "Never pass up an opportunity to be kinder than necessary. You have no idea what trials other people may be facing in their lives. The checker who snapped at you at the grocery store may be going through the worst relationship break-up of her life. The driver who cut you off in traffic may be late for a job interview after months of being out of work. The waitress who didn't pay attention to your special order in the restaurant may have just learned that her child has a life-threatening illness. Rather that being angry and judging people, seek to see them with eyes of compassion and try to be kind. You never know when one small act of kindness will mean the world to someone."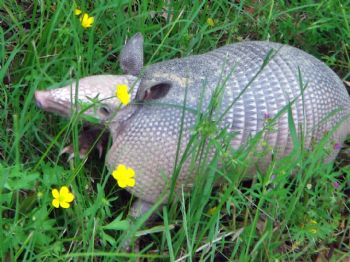 The middle of the week brings Armadillo and his message of setting boundaries and claiming your own space. He says to me, "Don't look at setting clear boundaries as being selfish. Instead, look at it as a supreme act of self-care. If you allow yourself to be taken advantage of, you aren't helping anyone. Instead, you are teaching people that they can use you - your time, your money, your energy, your home, and all your other resources - any time they want to. This leads to resentment, anger and hurt feelings which may eventually result in you exploding at people when you cannot stand to be used one second longer. If you had set clear boundaries in the beginning, you wouldn't have ended up in this sorry quagmire of negative feelings. Now is the time to take a hard look at your life. Are there people who only turn up when they need something from you? Now is the time to set a new rule with those people - whatever they need, the answer is 'no.' Either they will leave your life and find someone else to use, or they will begin to curb their using behavior and behave like actual friends. Either way, YOU will be far happier - and healthier - for setting this new boundary."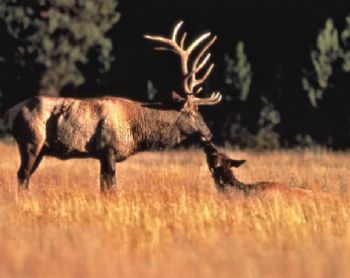 We end the week with Elk, who continue's Armidillo's advice on taking good care of yourself. Elk says, "Have you taken on too many projects lately? Do you feel overwhelmed, exhausted or unmotivated? Now is the time to step back and see how you are managing your time and your life. If you find that you need to be 'productive' during every waking moment of your day, you are falling into an ego trap! Feeling the need to be busy or accomplishing something during every spare moment is a cover the ego uses to cut you off from your Spirit. If you are constantly busy, you cannot FEEL anything. You cannot receive guidance from your own inner Spirit or from God, the angels, or your guides. This pattern of overwork also leaves you completely exhausted, which may lead to illness if you do not stop and take time to take care of your body. Make a commitment to spend an hour each day this week doing absolutely nothing. Not a thing. Just find a quiet place where you can relax and just BE. Your body and your Spirit will thank you!"