Birthday Cakextravaganza! Pictures!
Sunday, January 27, 2013
So sorry. I had to "go away" for a few days there. I was in Birthday Cake Land. Some how I managed to have children with birthday's one after the other and after making special desserts for strangers all year long I figure it is only right to go for it and make special desserts for the most special people of all at birthday time. So to Birthday Cake Land I did go...
Quintessa's birthday was actually Wednesday but she celebrated it with her friends on Friday night for the first ever (in her second grade class) sleep over birthday party! Oh the craziness! We did it though. Fun was had by all and I realized that under the pressure of having twelve little girls all jabbering in Norwegian to me...I know way more Norwegian than I think I do! Saying things like this were very important "Alle sammen ...HUSH! Tid for sove!" (translates to "All the people ...HUSH! Time for sleep!" The girls also enjoyed trying the English out that they are learning in school on me saying things like "Hello! How...are...you? What ...is ...your ...name?" We were all delighted when we could understand and be understood!
Quintessa designed and drew me a picuture of the cake that she wanted. She even wrote out a sheet describing the figures and the colors they should be....and had a small melt down when it seemed like things just might not go exactly as planned...just like a real customer! :-D In the end I dealt with it by getting her involved in the placement of the figures so SHE could do the problem solving!
Here is her birthday cake...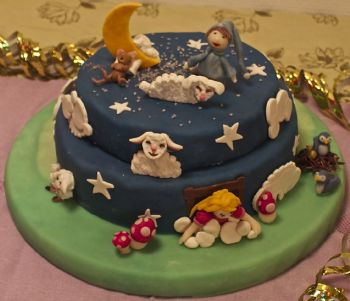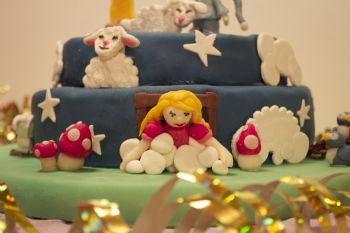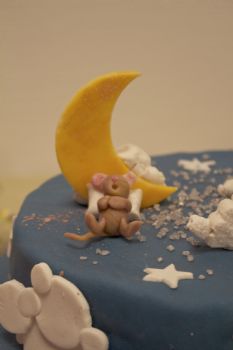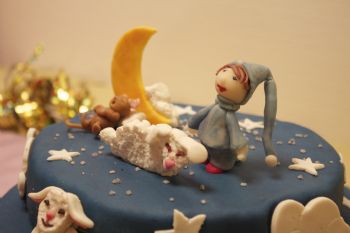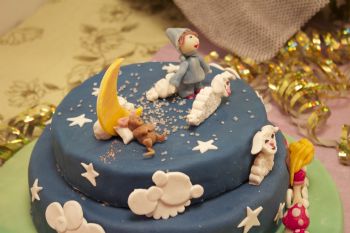 Liam's birthday party was shared with the little girl next door who turned two on the very same day. We decided to have a "Woodland Fairy" theme since both boys and girls can be fairies and so the kids could dress up like fairies. We also had some dietary issues so I made the cake under the landscape regular vanilla with strawberry filling and the tower was gluten free/dairy free chocolate cake. It was really good and actually the more popular of the two flavors! Liam had no "issues" or meltdowns with regards to his cake but the same could not be said for his mother! This one has been my most challenging cake so far and yes, there were a few tears and maybe even a point where I might have driven Patrick a bit mad but somehow he knew just what to do to calm me down...it is just cake after all!
Here is Liam's cake: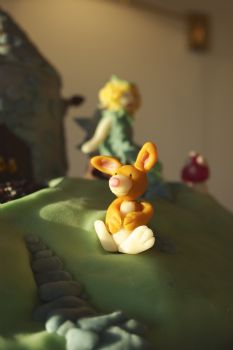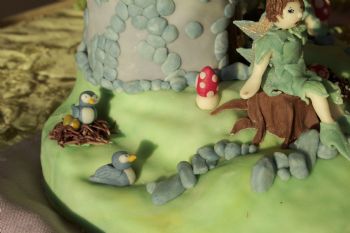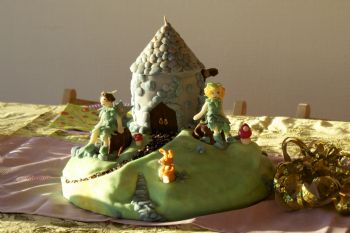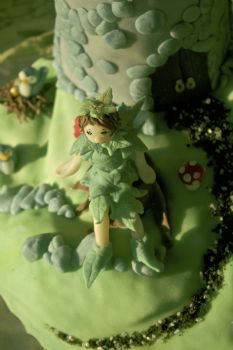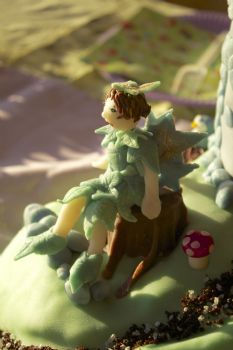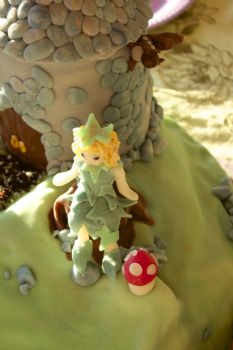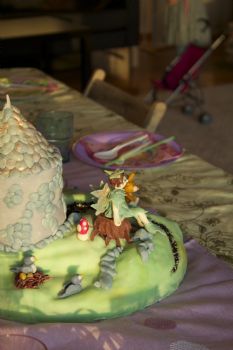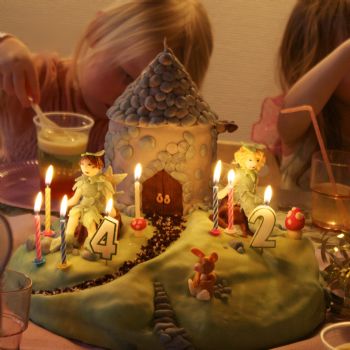 And one of the Birthday Boy! (I think he has tossed a balloon in the air.)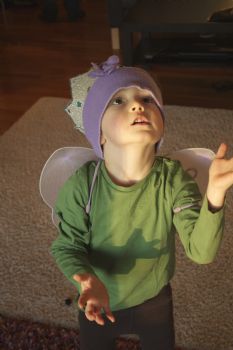 So a fun filled, frosting filled, love filled week for sure! Now on to reality and getting packed for our move. It was fun to live in Birthday Cake Land for a while but Ålesund will be great too! (And in Ålesund the animals ears don't fall off if you touch them the wrong way!)