Every Cat Should Have a Dog, and Vice-Versa!
Saturday, January 26, 2013
I received the cutest email this morning. Just couldn't resist copying some of the photo's that had been sent to me -- to share with you -- to bring a smile to your lips! My cat Luci, and my dog Amber, have not reached this point as yet -- but what a wondrous thing to look forward to!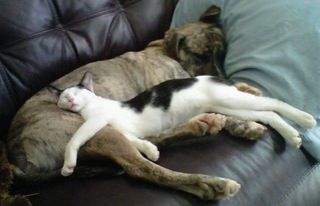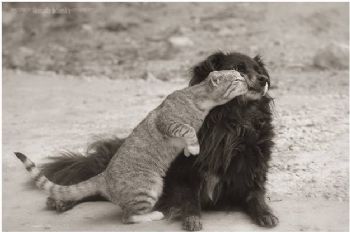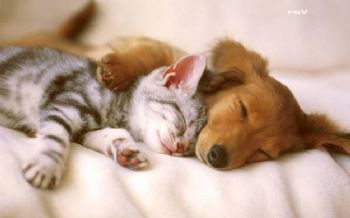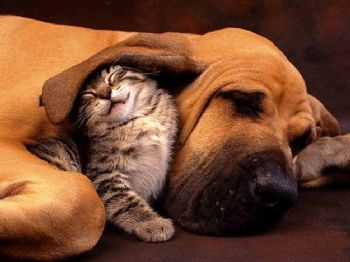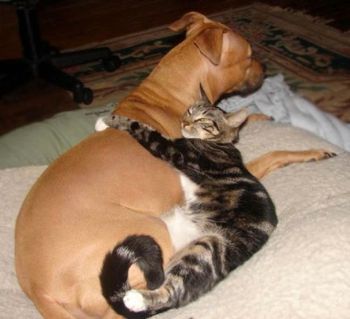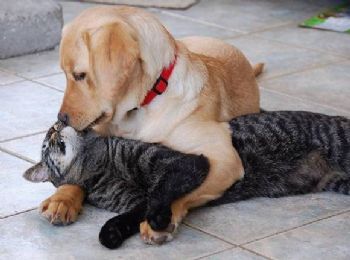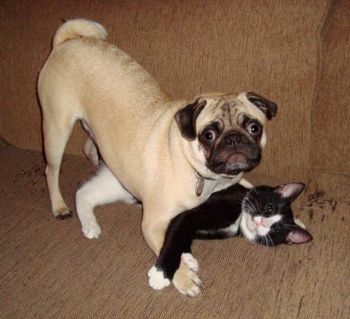 "No, Mom -- we're just playing!" Hope you enjoyed as much as I did!