Friday, January 25, 2013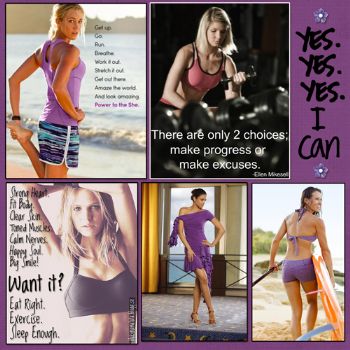 Spent time this morning creating my collage. I got the images from Pinterest. (Hopefully no copyright problems).
Spending time on Spark People and doing exercises like these keeps my goals in sight. Today I didn't feel like exercising. It was a little cold out and I woke up earlier than normal and was yawning a lot. But, I got motivated thinking about the new songs I put on my iPod and the fact that my dog needed to get out. I ended up running twice my normal 2.75 mile distance. Some times, once you get going, you get in your groove and it just feels good!