Friday, January 25, 2013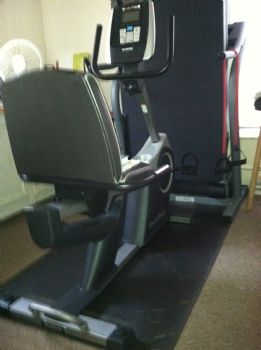 1. Sleeping late
2. Having an inside source for exercise when we have ice on the ground outside!
Did 6.19 miles in 30 minutes.
3. Reading a book. Was able to read several chapters uninterrupted.
3. Making a crock pot full of chilli.
4. Spending time on the computer , catching up on Facebook and playing games.
5. Watching some favorite programs on TV.
One day a week like this would be nice. Ahhh.................so rested.