Friday, January 25, 2013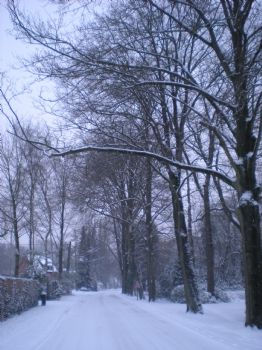 "Up in the morning's no for me,
Up in the morning early;
When a' the hills are covered wi' snaw,
I'm sure it's winter fairly"
A wee bit of Robert Burns for you, seems fairly appropriate for today! Having no Scot ancestors, we are under no obligation to be dining on Haggis, neeps and tatties tonight, thank goodness.
I'm a tiny bit fed up with the white stuff now. It's been lying for almost 2 weeks and the temperatures have not risen above 0*C in all that time. Well of course it hasn't, or the snow would be gone by now, wouldn't it? It's charm and beauty is wearing a bit thin now. I have things to be getting on with, not least of all training for a half marathon.
The forecast is for a sudden rise in temperature on Sunday. They are now warning of possible flooding. Roll on Spring!