Thursday, January 24, 2013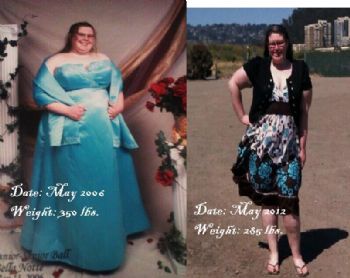 I feel better now that I was able to eat breakfast (green tea, banana, a small bowl of cereal with 2% milk). My migraines are in full swing as usual BUT I have been able to see a doctor finally after a long hiatus. The doctor was shocked when he did a series of blood tests on me including a diabetes test, cholesterol test, and full metabolic panel. I have a slight vitamin d deficiency which he said isn't that big of a deal because he has it too. He suggested more milk based products and to get more sun. My metabolic panel came back perfect with the exception of being low on vitamin d. He was also very impressed that I have absolutely no signs of diabetes to which he gave me a high five and congratulated me on being healthy. He also said my cholesterol is near perfect.... my good cholestrol is about 4 points too low and my bad cholesterol is 3 points too high but he wasn't at all concerned about it because he said with a slight diet change and an increase in exercise it should reverse pretty quickly and it will help my vitamin d. My blood pressure was slightly elevated but not enough for him to worry or mention. The BEST news is he claims that I am ASTHMA FREE! Hello clear lungs come to momma LOL. I still get slightly out of breath when I walk but I think that's normal with exercise so it's not a big deal... cigarette smoke still bugs the hell out of me but it's good to know I am healthy. He was surprised I was so healthy... all fat people must be unhealthy right? *eye roll*. The only thing wrong with me is my weight and my BMI which I know I need to work on.
Instead of wanting to reach a goal of 160-180 pounds I want to start at my current weight and get down to 220. With my tall height I think 220 would be acceptable but I'll definitely refer to my doctor first. I have gained a new sense of self, self-worth, self-love, self-esteem, and I am becoming more and more confident. I am an admin of a wonderful facebook page and my aspiring plus size model page has been doing well and has been helping me for the most part. Sure I get hate mail but even if I were rail thin I think I'd still get hate mail LOL. Others love to hate on people who are confident because they aren't happy with themselves and I refuse to let some debbie downer to bring me down and wallow in self pity. I have been there and done that and I am moving on from that point in my life. I just turned 25 on Sunday and I feel like it's time to make some changes starting from the inside out. Here's to a new year not full of weight loss but self-acceptance, love, growth, and being healthier. My life will NOT be based on how much I weigh or how much I lose, I am worth so much more than a number on a stupid mechanical device known as the scale!