I saw this 'questionnaire' going around Sparkpeople these last few weeks. I thought it would be fun to answer it for my 2nd Sparkversary (I am late, it was yesterday, but yesterday was just too busy)! I couldn't resist to add a few pictures too!
A - Available or Married: Available
B - Book: I am currently reading a French book, 'La vérité sur l'Affaire Harry Quebert' by Joël Dicker, it is a great thriller... The last English book I read was at Christmas: 'The Unlikely Pilgrimage of Harold Fry' by Rachel Joyce. I really enjoyed it.
www.amazon.co.uk/The-Unl
ikely-Pilgrimage-Harold-Fr
y/dp/0552778095/ref=sr_1_1
?ie=UTF8&qid=1359043328&sr=8-1
(This is the link to the book I have, in case you want to know more about it... the American cover is different.)
C - Cake or Pie? Both! :)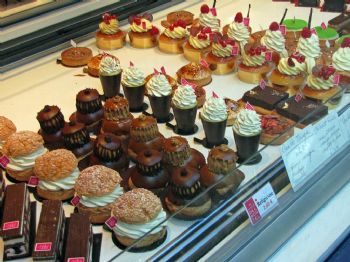 D - Drink of Choice: Two drinks actually: tea and water.
E - Essential Item: My hiking shoes!
F - Favorite Color: If I really must choose one... (so difficult!) A pale greyish blue, as sometimes found on old shutters during my hikes! :) I love white, but it isn't a color!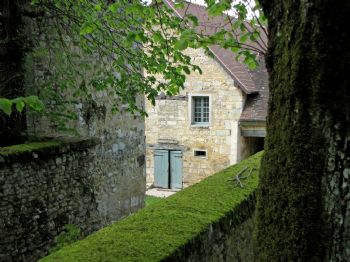 G - Game to Play or Watch: None.
H - Hometown: A little town 15 minutes North of Paris
I - Indulgence: A glass of a beautiful French red wine. Saint-Emilion or Nuits-Saint-Georges come to mind. :)
J - Job: Facilitator for an international charity (no, it isn't always as fun as it looks here, but as you know I love my job and the people I work with!).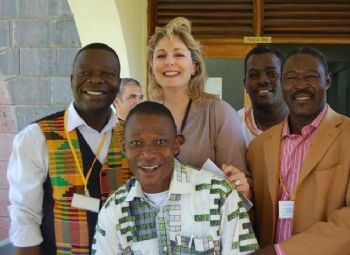 K - Kids and Names: No kids (no pets either in case you want to know!).
L - Life is incomplete without: Dear friends, a meaningful job and lots of great hikes!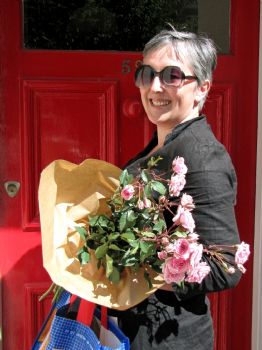 (My dear Londonian friend Liz, so elegant and fun... Hello Liz!)
M - Music Group or Singer: Chet Baker - he can make me cry like no other.
N - Number of Siblings: None.
O - Oranges or Apples? Definitely apples, I love Pink Ladies and Granny Smiths especially!
P - Phobias/ Fears: Going down to the dark and humid basement of my building is still a challenge.
Q - Favorite Quote... "You are worth it." I cannot say it is my favorite quote, but it is my mantra for 2013.
I must also mention another quote, which isn't health related at all, but which is special to me...
"I had a farm in Africa at the foot of the Ngong Hills..."
'Out of Africa' is one of my favorite movies, and I love Meryl Streep. Also, my grandmother had a farm in Africa until the 1950s... This phrase always makes me think of her and it is bittersweet.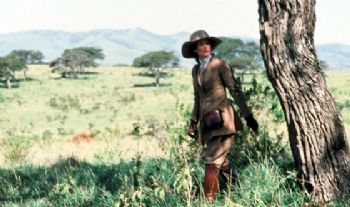 (Meryl Streep in Out of Africa at the bottom of the Ngong Hills)
R - Reason to smile: The smiles of the people I meet when I travel for work. If you have seen my blogs from Congo, Haiti or Burundi, I think you'll see what I mean. I can"t resist to show you again one my favorite pictures, taken in Haiti in November 2010: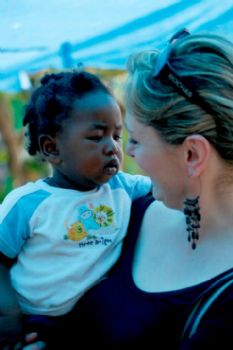 S - Season: All of them (each one has its own beauty!).
Spring...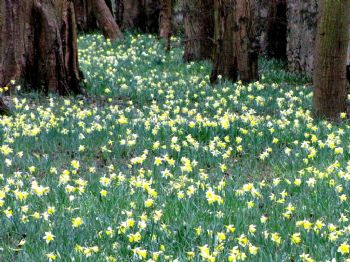 Summer...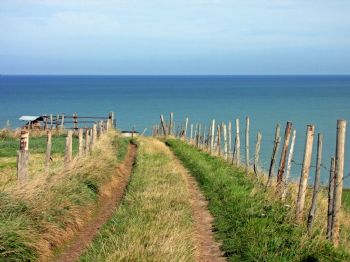 Autumn...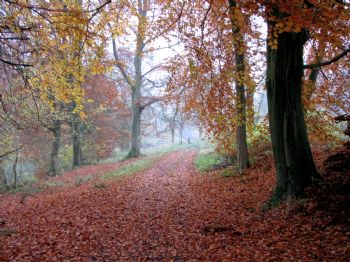 Winter...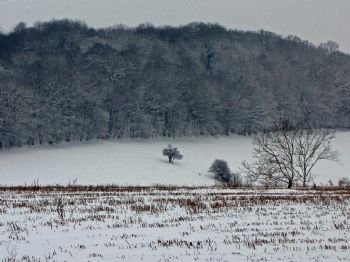 T - Tattoos: None.
U - Unknown fact about me? Not sure it is unknown, but I am an introvert (as in: "A person who is energized by spending time alone"). I love to be around people but need a lot of time by myself to balance it.
V - Vegetable you love: So many... Green asparagus is one of them.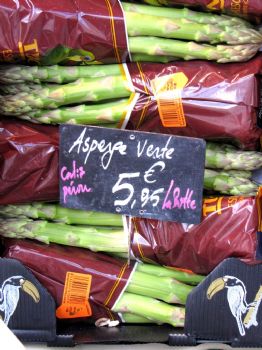 W - Worst habit: It used to be binge eating, for several years, but I am very glad I conquered it. I have also conquered my addiction to Diet Coke (I used to drink two cans a day on work days to replace the "coffee after lunch" as I hate coffee... Now I accept that I am not as effective early afternoon, and try to organize my working day accordingly)... Wow, some fantastic things happened in 2012! :)
X - X-rays? The last one was for my teeth. (Some of these questions are very strange, don't you think? LOL)
Y - Your favorite food: Again, some of you already know that! What is important to me is more the quality of the product than the dish itself. This is why I love markets so much! A plate of fresh lettuce with home-made French dressing can be one of the most gorgeous things in life.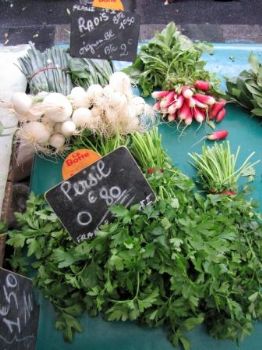 (No, please, don't write to me to let me know parsil isn't lettuce! I know there is no lettuce on this picture! lol )
Z - Zodiac? Sagittarius. I have heard I am a typical Sagittarius, but to be honest I am not interested in Zodiac. :)
Thank you for reading! Maybe you'll want to do this A to Z too?