Thursday, January 24, 2013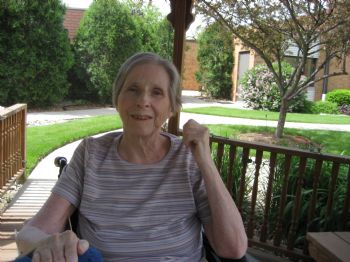 **** Natalie Christine****, age 80, died on July 29, 2008. Born on January 24, 1928, in Pittsburgh, PA, Natalie was preceded in death by her husband Clarence and daughter Andrea. A graduate of Goddard College in Vermont, Natalie earned her Master's Degree in Public Health from Yale University. She was a volunteer for International Charities for health care and poverty relief. Natalie was most fervently dedicated to helping infants and children. She used her great talents to teach medicine for the Peace Corps in Samoa; to run the medical division of a refugee camp in Thailand, to direct an orphanage in Manila, The Philippines. She volunteered for the American Red Cross with its rescue efforts after natural tragedies. She worked with The Fourth World Movement in Frimley Green and London, England, in Belgium, and also in New Orleans in the USA to help to overcome the injustice of persistent poverty. Natalie brought enthusiasm to all she did: whether backpacking through Australia, performing autopsies in Thailand, lounging in a hot tub at Big Sur, listening to music, or studying poetry in Ireland. Her keen intelligence and generous spirit made her an ardent, protean student and teacher. Natalie lived in many places in the United States: Pittsburgh, New Haven, Columbus, Berkeley, New Orleans, Washington, Woodstock, Tallahassee and Urbana, IL. Abroad she lived in France, Belgium, England, Ireland, India, The Philippines, Thailand, Samoa, and Australia. She visited over one hundred countries. In Natalie's memory, please read a poem by Hardy or Yeats, listen to music by Faure' or Schubert, visit your local art museum or go for a walk and listen to birdsongs.
I continue to miss her and it does not get much easier.