Wednesday, January 23, 2013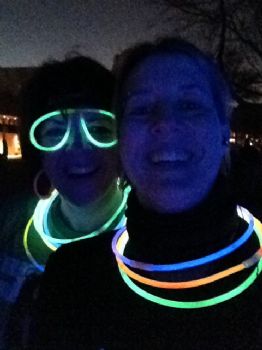 First of all I wanted to share a couple of pictures from this weekend's Electric Run. Top picture is my BFF Susie1109 in the back and we in thefront.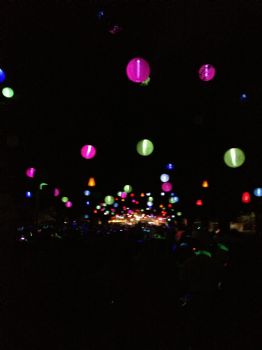 I loved all the glow in the dark decorations.
My Bff and my daughter Rachael who picked the race. We had a blast.
I've got a goal of trying a new recipe every week. Tonight I was nt at home so we stopped at a deli at Central Market. I had 2 pieces of salmon sushi, 4 shrimp and some morrocan barley salad. The salad was the new thing I tried.
The salad had barley, pistachios, apricot, golden raisins, spinach and I believe it had cloves in the dressing. It was awesome.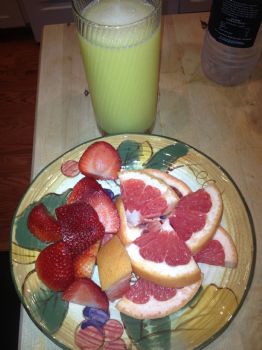 After dinner we did P90X2 Core which was 55 minutes long. After that I had my recovery drink, 1/2 grapefruit and a few strawberries.
My other workout today was a 1 mile jog at lunch.
Overall I had a good day. I've had my water, done my burpees, met my workout goal, tracked my food, and felt positive.