Wednesday, January 23, 2013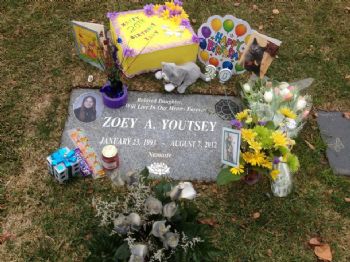 Zoey.... well, I miss her so much. This is what her grandparents said...
On Zoey's 19th birthday, grandma made her favorite cupcakes which we took to City of Hope. Left a few in the freezer. What to do with them now? For Zoey's 20th birthday, grandma made a cake. Oh, it's cardboard to withstand the elements. Not much taste. Zoey wouldn't care. It was from Grandma who loved her.