I bought a scale from amazon but when it arrived it was broken! Now I have to return it. I think I have had a loss but I have no idea what it is. Blah!
Maybe itís better not to know right now, itís super easy to get obsessive about numbers on a scale.
I know I am working out almost every day, I am eating WAY better, my clothes fit better, my stomach is getting smaller and my face is thinning out so, who needs a scale telling me how to feel.
In other news: I have to pick out a bridesmaid dress, it has to be yellow (which I love yellow) and short. I am not a huge fan of short bridesmaids dresses. I think my ankles are too skinny lol and I like to wear comfy flat shoes, but now I have to buy some heels most likely. Iím about comfort people, yes heels are sexay but I canít walk in them bhahahaaa.
I used to be a master at walking in heels, Iím not sure what happened but I suck now.
Anywho, these are the dresses I am going to try out very soon, which one do you like?
I think my fav is the third one, we shall see.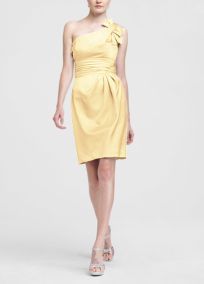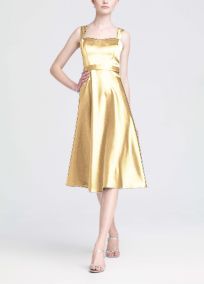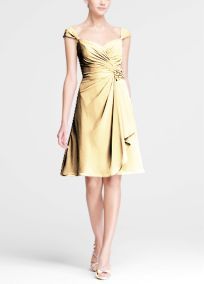 My husband is taking me maybe this weekend to pick one out, which is nice. I would hate to pick out a damn dress in front of the wedding party.
I still have to go with my own sister when she picks out a bridesmaid dress, which will suck.
Yes, I am really looking forward to trying on dresses that are ďbigĒ and my mom bugging me what size dress I am wearing, talking about ďOh that will look good on the big girls too.Ē , while referring to me. Then my other sister being a size 1 trying on the same dress or better dress and making me look like a damn Sasquatch. Then placing an order for a 13/14 or 15/16 dress and having my mom over my shoulder. Yes, I am looking forward to that.
Honestly though I am looking forward to these weddings, itís going to be fun and I plan on being a new thinner/healthier person on those days.
I feel confident that I am making great strides in losing weight, this isnít a dream or something that is unattainable. Iím doing it.