Let me start by saying that I hope this blog doesnít come off as bragging because thatís not what itís about. I shared in some past blogs that I received a HUGE and UNBELIEVABLE Christmas gift of a cable crossover machine from my husband, which then led to him giving me a complete workout room make-over. The project is finally complete and I cannot tell you all how blessed I am to have this space to begin my ďPersonal Make-OverĒ. I definitely have NO MORE EXCUSES, if I canít get in shape this year, itís all because of me and nothing else.
It is so wonderful living my life with someone who supports me like this, knows how much this means to me, and is helping me make my dreams a reality! I cannot thank my Hubs enough for giving me this amazing dream come true mini-gym! I will thank him by using this AMAZING gift he's given me and achieving my goals!
BEFORE: This was really a very dark and kind of depressing place. Not inviting at all!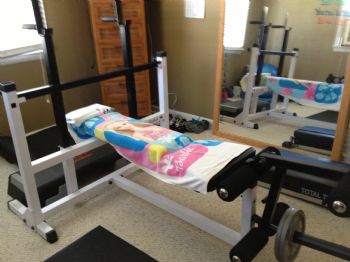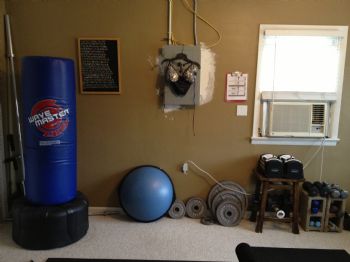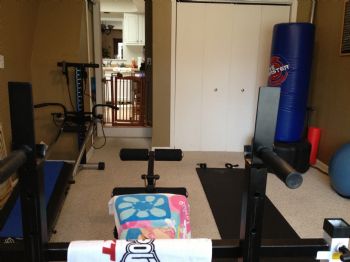 AFTER: Now it's such a bright, inviting and welcoming space! Lot's of motivation everywhere! You actually want to come into this room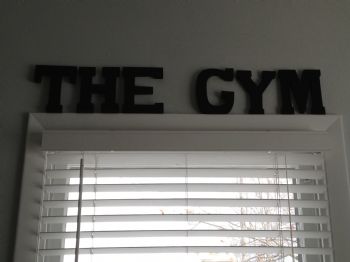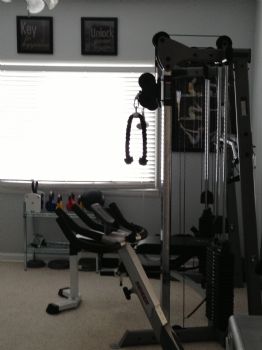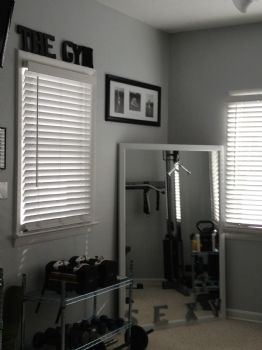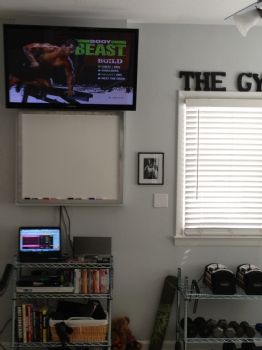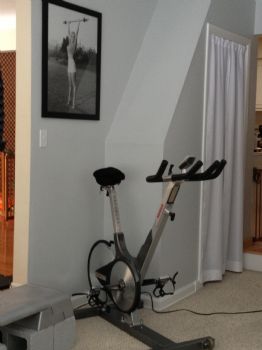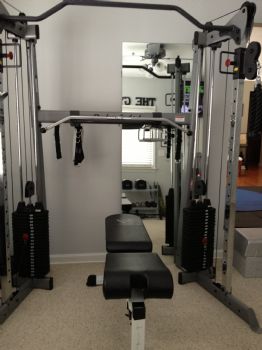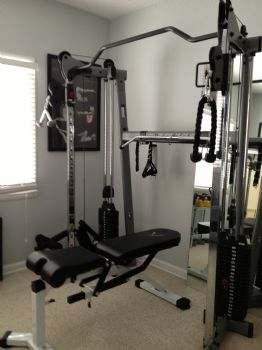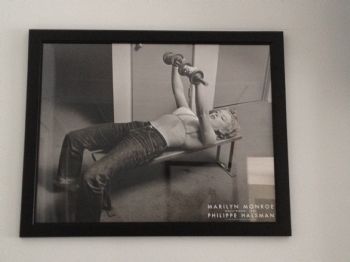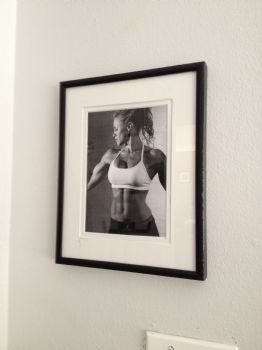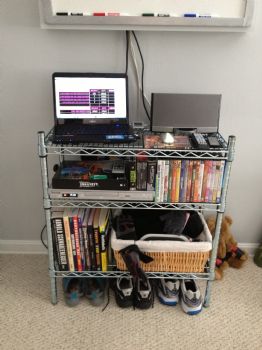 This room is also very visible from a lot places in my house, especially my kitchen! So I'm thinking this will really help keep me on track! I can't imagine feeling to good seeing this space everyday and not using it!
UPDATE OF CURRENT PROGRESS:
I canít believe I survived the holidays without gaining weight, yep, thatís right no weight gain, no weight loss. Well, that was until recently! UGH! I got down to 130 lbs. before the holidays and within the past few weeks put on almost 5 lbs. I didnít have a space to workout in for a while, got it back a few weeks ago, and although Iíve been working out, it hasnít been as regular, and I havenít really been watching what I was eating. ENOUGH OF THAT!
CURRENT WEIGHT: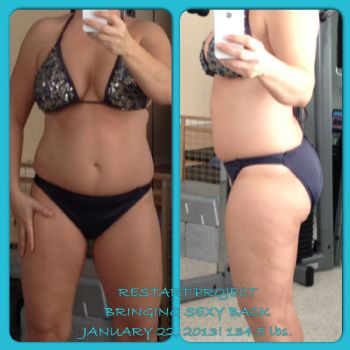 My workout room is complete and better than everÖcheck! I have all my workouts planned and scheduled on a calendar for the next 2 monthsÖcheck! I have another calendar with meals planned out, as well as groceries boughtÖcheck! For me unless I have a detailed plan, itís too easy to get derailed, so itís all done, and Iím good to go! Project: ďBringing Sexy BackĒ is back on track!
Hubs has been working out most days too! WooHoo!
Here's a little something I made for myself to start the day, I know it's silly, but I LOVE IT!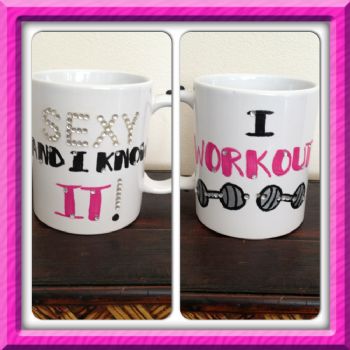 One side is the front and the other is the back!
I want to do this! I think it's soooo CUTE!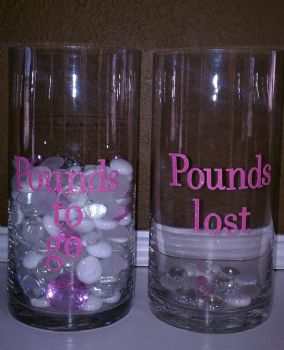 So do whatever you have to do to stay motivated and reach your goals! GONNA GET LEAN IN 2013!