Ok, you've been warned. If this subject is of the TMI variety for you, please leave now.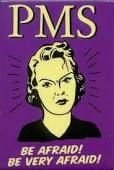 Alright then, if you are still with me, then

.

Question of the day (or at least one of the many that manage to bounce around in my head throughout the day).
Could you actually embrace PMS? Actually even be enriched by it? Could it even be considered a

?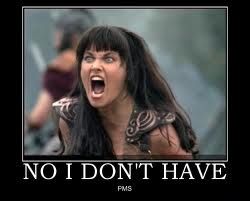 Well, not long ago, my resounding answer would have been "Are you crazy?", but after about 38 years of experiencing various symptoms of PMS at different periods

in my life I can say I'm at least getting closer.
One of my symptoms is extreme grouchiness; verging at times on the real stereotypical B*t*h. It took me a few years to recognize it for what it was, and how it was related to my cycle. It took many more before I began to realize that the things my body felt were giving me direct messages about what needed changing in my life and how I needed to take care of myself. I'm not saying that made the symptoms go away, but somehow I felt better feeling they had a purpose than feeling like my body was rebelling against me on a monthly schedule.
I've gained a number of insights into myself and things in general:
1) empathy for others: cramps, bloating, anxiety, anger, insomnia, cravings, impatience, intolerance, all those things that well up "out of the blue" Other people experience those things, and worse, every day for a myriad of reasons, and most of the time a rebalancing of hormones on a monthly basis isn't all that's required. People have things they have to deal with, it's not always visible, or obvious - sometimes they just need someone else to cut them some slack.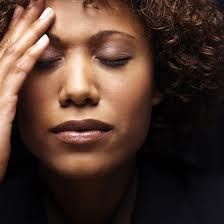 2) perspective: I realize that even though things aren't different, how I look at things colours my perception immensely and can be the difference between a "happy" day and a miserable day. Someone cutting me off in traffic a week ago was simply a minor inconvenience, my empathy kicked in. Today, my attitude would be more like, "where are the * cops when you need them - that guy is a menace on the road." All other things being equal - the only thing different was my choice of perspective. Sometimes choosing is easier than others.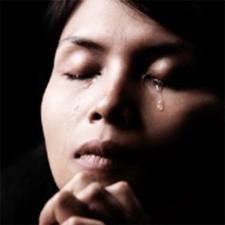 3) self care: my body reminds me that I need to take care of myself sometimes and I can use this time to heal and rejuvenate and learn beyond my period. It's like the work whistle blowing to say break time. Having my period or PMS doesn't make me weak, it doesn't make me flaky, it doesn't mean I'm sick. It means my body has given me a mission to complete.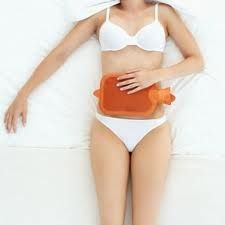 4) everything is an opportunity to learn: even more about myself. This is a time to embrace, me, myself and I - inside, outside and beyond my body.
5) Am I Honest: I can use it as a test to ensure that the angers and frustrations I'm feeling aren't "real" and just being controlled the rest of the time. I think the quote by Desmond Tutu, explains it. "If you are neutral in situations of injustice, you have chosen the side of the oppressor. If an elephant has its foot on the tail of a mouse and you say that you are neutral, the mouse will not appreciate your neutrality." I want to make sure that I own my stuff and let other people own theirs. At the same time, I want to make sure I'm not using that as an excuse to avoid injustices which I do have ownership in, even if only a small part. Sometimes it seems pretty complex, but as Charles Mingus said, "Making the simple complicated is commonplace; making the complicated simple, awesomely simple, that's creativity." My PMS makes things feel immediate, fresh and raw, it doesn't allow me to push things down and hide them when I shouldn't.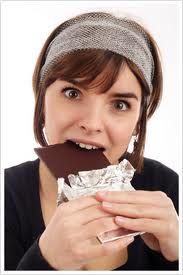 I sometimes think the universe saw fit to add the grumpiness and messiness component as a protection for women. Just think about it for a minute. I know a number of men who have "joked" they wouldn't feel badly if their wives just hid away during "that time of the month, because they (the husbands) can't do anything right anyway". Ok, point taken actually. And I apologize sort of. In all honesty, there are times I wish I could go out to my hut and just get away from everyone and everything. I think nature decided to give us an automatic "free time to yourself" card - we just haven't been using it enough, for maybe not in the best way!
Even if you are not in a position to just "get away and take care of yourself", that's the beauty of a "cycle" if you are anywhere near regular. You can predict with a fair bit of accuracy when this will occur. Take the opportunity to adjust your schedule during those times as much as is possible (I know we can't make everything work out all the time) to work the time to your advantage, chances are if you work it right, you might get more support for it than you think. For example, if you get grumpy and don't play well with others during that time, try not to be involved in those things as much as possible, if you are on a team, try to offer to do some of the more individual tasks. If you normally feel apathetic, drained and negative try not to have to make really big decisions. If you get really bloated and uncomfortable, make sure you have your comfy clothes washed and ready.
So instead of trying to fight the cycle, or fix it when it really isn't broken I'm going to remind myself to take my time to live it, experience it and learn from it. I will suppress it only when it is necessary for the basic functioning of life (don't want to lose a spouse or job over hormonal based epiphanies until they've passed all your criteria for execution LOL)
Our universe is cyclical, yet ever changing, ebbing and flowing. By showing kindness and love to ourselves we will be more likely to show kindness to others as well. I hope so anyway.
So today I'm going to remember to love all of me, and keep all of me in context. Instead of battling through issues or discomfort I'm going to try to use it to learn from. Why not? I'd rather gain something from what I go through than simply choose to suffer through it.
Oh, and just for the fun of it, here is an interesting link to an article and video about 2 dutch tv hosts who do whacky things - this time, they experienced simulated labour. Wish I could understand what they are saying, but I believe they got as accurate an experience as a man could get at this point. Now, if they'd put pregnancy belly on them as well, they would have really understood not only the sensations, but the difficulty in actually doing all those suggestions to make it more bareable with a huge belly to boot! Now that is certainly one way to gain empathy for your wife or mother.

www.facebook.com/l.php?u
=http%3A%2F%2Fnewsfeed.tim
e.com%2F2013%2F01%2F20%2Fm
ale-dutch-television-hosts
-suffer-through-simulated-
birth%2F%3Fhpt%3Dhp_t3&h=bAQFhuxqP
So there ends my calorie free ramblings today. Namaste CJ