Tuesday, January 22, 2013
Snowy but not as cold this am. Allie enjoyed her walk as she loves to eat and chase the snow. Her doughnut thing isn't working well, and this is the 2nd one so will see. Hubby tried taping the inside bladder but it still is deflating. Her incision looks good but still too early to let her at it.
Not sure what's on for today, told dad the roads weren't salted, or plowed ( not enough down) but he said oh I will be going out. So hope he goes sooner and gets off them. I have to check the calendar to see if there is anything. I know tomorrow dr apts in afternoon. Hope it is for us both as we both are still coughing.
So yesterday was a bad day food wise due to me CHOOSING to eat some cheesecake, but last night during biggest loser I walked ( joyinky walked) during all the commercials.and during the first part of the show i did my knee exercises. So felt redeemed a bit lol
Waiting for hubby to get up so I can go up and do my lower body exercise today. He wasn't impressed yesterday that I took longer than I said, cos then he had to watch the dog ( which can be nothing or she can want to go out which means we take her out on leash) while kelly and micheal are on. Geesh I said well sorry I didnt start till 10 mins later than I planned, and was 15 mins later. I have to learn the exercises and just be glad I am exercising and likeing it. he didnt say much. He always finds a reason that I shouldnt' exercise, going to hurt myself, do too much, not do it right. ARGH but this time so far I enjoy it and have a picture in my mind of my body so hope to keep going.
Off now to get a bit of a tidy done, and oh better go wipe dads car off, cos I know he will go.
Cya later buddies have a super sparky day!!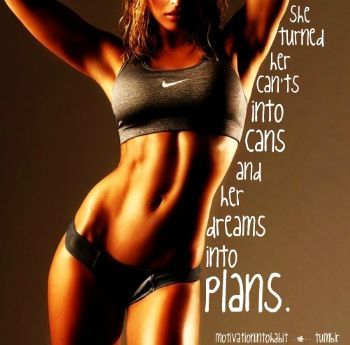 No this isn't what I envision, but going to be much toner and fit than I am now! won't call me a marshmallow anymore. Mum left that with me from many years ago. sigh.