Monday, January 21, 2013
YAY, I'm so happy! The awesome thing is that there's only a -0.4 lb. difference in weight from Jan. 6 to Jan. 20. The scale is only one tool to track progress. So glad I'm actually taking pictures & measurements this time.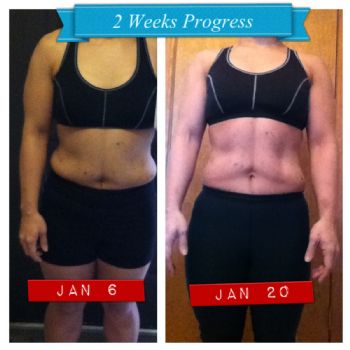 Here it is without the text labels too.