Monday, January 21, 2013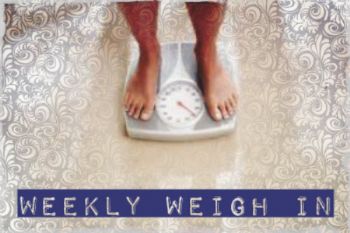 This week was another one to be proud of. Completed Week 4 of the C25K (Couch to 5K), got in my 3 strength days and lost weight! Cheers to another great week!
STATS
Weight: 271 lbs
Fastest Mile time: 16.07 mins
Longest Distance: 2.02 miles
Total Distance: 6.84 miles
Active days: M,T,W,TH,F,SUN
Calorie Ranges: 1315 - 1711
WEEKLY NOTES
I finished week 4 of the C25K program and will attempt week 5 on today! Workout #3 scares me, not really looking forward to running 20 mins. Eck! I did manage to lower my mile time so I know I will be able to reach that 15min pace as long as I continue doing this program.
Read more @
amorefabulousme.blogspot
.com/